Oceania Heights Offer 'Absolute Nuts'
October 1, 2013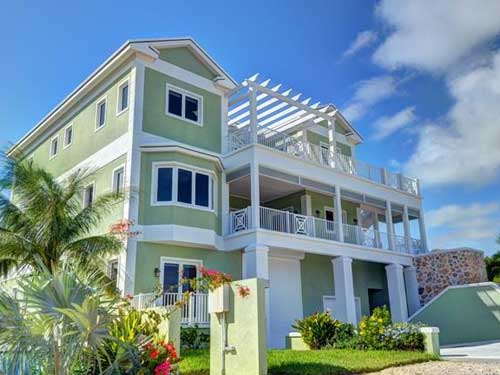 Disgruntled homeowners have rejected a Bahamian attorney's offer to settle the long-running Oceania Heights dispute, their president describing it as "absolutely nuts" on the grounds that it seeks to dump $2.76 million in liabilities on them.
Chris Fleming told Tribune Business that the Oceania Heights Property Owners Association's Board had "completely and utterly rejected" the proposal by Anthony Thompson, who is also one of the project's developers.
Mr Fleming, who has led the homeowners in their long-running battle with Mr Thompson and his fellow developer, Canadian citizen Howard Obront, told Tribune Business that the settlement agreement drafted by the attorney effectively left the homeowners with all the developers' liabilities.
Asserting that Deputy Prime Minster Philip Davis, who has been attempting to mediate an agreement between the two sides, had told Mr Thompson not to do this, Mr Fleming said the homeowners again felt "abandoned" by the Government.
And, more ominously for the Bahamas, Mr Fleming indicated he was now going to push the US Embassy in Nassau to issue a so-called 'investment warning' on its website to warn Americans about the potential pitfalls associated with Bahamian real estate transactions.
And, suggesting that he and other Oceania Heights homeowners were now looking to tell their tale to the international media, Mr Fleming said: "We tried to do it by the book. Now, we're certainly going to make sure people understand going to the Bahamas is a risk."
None of which again bodes well for the Bahamas' reputation as a secure, safe destination for foreign direct investment (FDI) and real estate purchases – the very lifeblood of this economy.
Indeed, Mr Thompson himself appears to anticipate the damage the dispute has – and may continue to do – to the Bahamas' international investment reputation.
Continue Reading at The Tribune
By: Neil Hartnell
Tribune Business Editor