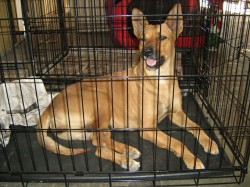 The Internet exploded with anger following the Tribune's story about the cancellation of Operation Potcake after ojections from the local veterinary association.
Bahamians took to Facebook, Twitter and other social media to vent their exasperation.
The highly successful ten-day dog spay and neuter project, lauded by Prime Minister Perry Christie in its inaugural installment last year, was sunk because the Veterinary Medical Association of the Bahamas (VMAB) blocked the entry of foreign volunteers set to donate their time and skills free of charge.
Instead, the local vets said they would undertake the project themselves, but could only do so over three days and for $50 per surgery – a price the non-profit organisers say the cannot afford. At that rate, the first project would have cost more than $100,000.
"Franklin Burrows" said: "This is absolutely absurd. The local vets do not have the time nor the resources to carry out such a huge task. Very, very selfish of them to take this stance.
"So now the animals will continue to suffer, and these same local vets will be no better off, because the people who this programme helps cannot afford the fee."
"Shae Shae" said: "Why stop the people from helping the dogs? Especially for free – so many dogs are suffering on the streets. Not everybody that cares will be able to shell out $50 per dog for two, three, four dogs.
"Anthony Hughes" said: "This is very sad. The VMAB needs to offer their services free of charge for this event, or allow the foreign volunteers to do the charity work they've so graciously offered."
"Pauline Malone" asked the vets to "please put the animals FIRST and not your pockets," while "SMT" blamed "pride and egos blinding rational decision making, AGAIN."
Click here to read the complete article at tribune242.com
SIGN THE PETITION to allow foreign vets entry to donate their services to help the animals.