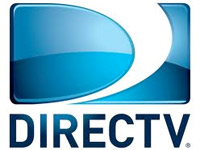 Satellite Bahamas allegedly used more than three times' the number of accounts initially thought to pirate DIRECTV's signal, with the programmer having added the wives of the company's two principals as defendants.
The US's largest satellite TV programmer, in its amended complaint alleged that the Mackey Street-based business and its owners, the Garraway brothers, had "admitted" that the alleged scheme was far more extensive that initially thought.
DIRECTV had accused Peter and Michael Garraway, and Satellite Bahamas, of illegally accessing its signal outside the US through a scheme that involved false subscriber names, accounts and service addresses.
Its amended lawsuit, filed in the south Florida courts last month, acknowledged that initial investigations had revealed Satellite Bahamas owned 621 subscriber accounts. These were used to activate 5,803 satellite receivers, which were "exported and sold in the Bahamas".
DIRECTV, though, is now alleging that the claimed scheme, based on information received from Satellite Bahamas – presumably through discovery – was much broader than even it first realised.
Click here to read the complete article at www.tribune242.com