PM To Form Another Useless Committee to Give Web Shop Advice
February 16, 2014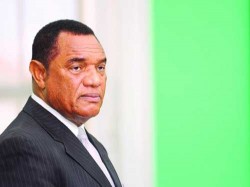 Prime Minister Perry Christie announced he will be forming an economic committee to advise him on how to move forward on the issue of web shop gaming in the Bahamas.
While remaining tight lipped on whether the government will regulate web shops despite the results of last year's referendum, Mr Christie said he has been meeting with local pastors and they have had "encouraging conversations" on how gaming can impact the government's need for additional revenue.
"We are working on dealing with it (web shop gaming). Sometime in the next few days I am going to appoint a council of economic advisors, who will be selected for their ability to analyse and understand the economy, who will be able as a body to advise me. In situations like that I will pass it on to them and they will advise me moving forward," he said.
Click here to read the complete article at www.tribune242.com