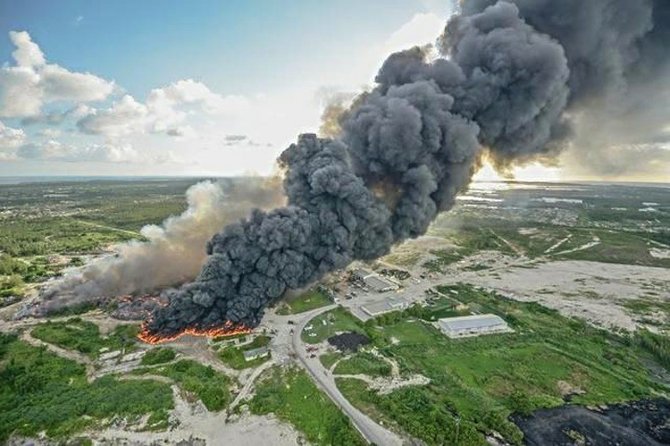 In an effort to raise awareness about the noxious effects of the smoke released by the garbage continuing to burn at the city dump, RABL (Raising Awareness about the Bahamian Landfill) has releasing a short documentary which illustrates the adverse effects of these emissions on resident's health and the environment.
The short documentary that was released this week, illustrates the vast amount of trash produced in New Providence, the poor management of the city dump and the consequences of this on the environment and health.
Taking inspiration from other similar films about plastic pollution published in other countries, the members of the group said they wanted to create something specifically for Bahamians – a video to describe the Bahamian reality.