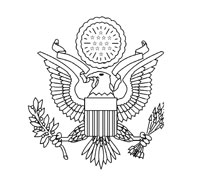 The National Security Agency has built a surveillance system capable of recording "100 percent" of a foreign country's telephone calls, enabling the agency to rewind and review conversations as long as a month after they take place, according to people with direct knowledge of the effort and documents supplied by former contractor Edward Snowden.
A senior manager for the program compares it to a time machine — one that can replay the voices from any call without requiring that a person be identified in advance for surveillance.
On Jan. 17, President Obama called for significant changes to the way NSA collects and uses telephone records of U.S. citizens.
At the request of U.S. officials, The Washington Post is withholding details that could be used to identify the country where the system is being employed or other countries where its use was envisioned.
Ubiquitous voice surveillance, even overseas, pulls in a great deal of content from Americans who telephone, visit and work in the target country. It may also be seen as inconsistent with Obama's Jan. 17 pledge "that the United States is not spying on ordinary people who don't threaten our national security," regardless of nationality, "and that we take their privacy concerns into account."
Click here to read the complete article at www.washingtonpost.com