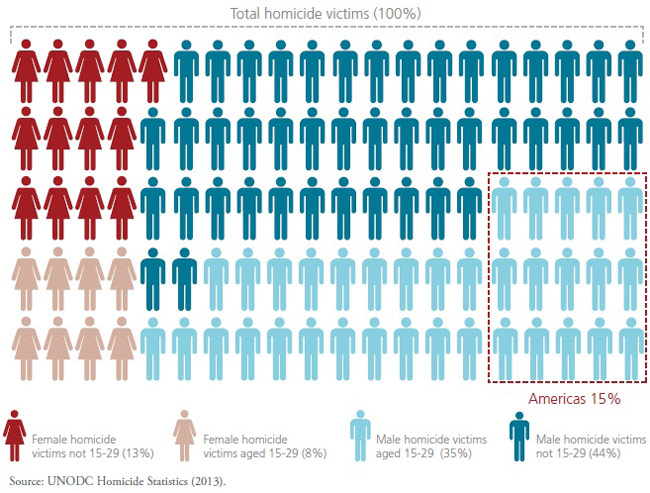 The United Nations' latest report on crime shows The Bahamas listed within the ten most violent countries in the world for homicide.
In the global picture, intentional homicide caused the deaths of almost half a million people (437,000) across the world in 2012.
More than a third of those (36%) occurred in the Americas, 31% in Africa and 28% in Asia –  while Europe (5%) and Oceania (0.3%) accounted for the lowest shares of homicide at the regional level.
According to the UN's data, around 750 million people live in countries with high homicide rates, meaning that almost half of all murders occur in countries that make up 11% of the global population.
Conversely, 3 billion people live in countries with low homicide rates, where murders on a declining trend path.
[Source: businesstech.co.za]