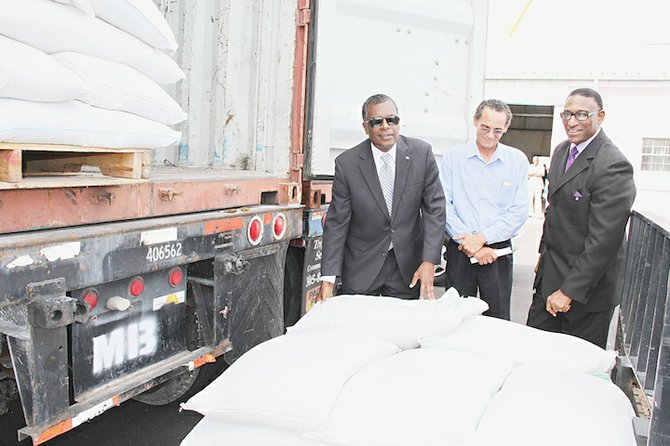 Tons of "high grade phosphate" fertilisers have been donated to the Bahamas by the Government of Morocco and is now available for purchase "at a very reasonable price," two government ministers announced yesterday.
Foreign Affairs and Immigration Minister Fred Mitchell considered the donation a reflection of the "strong relationship" between the Bahamas and Morocco while Agriculture and Fisheries Minister V Alfred Gray emphasized that agriculture will be treated with "particular importance" under the Christie administration.
Explaining how the donation came about, Mr Mitchell said diplomatic relations and technical cooperation agreements between Morocco and the Bahamas were first struck in 2012 at a conference in Casablanca regarding "the situation in Syria."
"One of the reasons that we were interested in this is that the Bahamas is a country searching for new sources of capital and technology," he said, adding: "The Moroccans offered to deliver to us fertilizers. They are among the largest producers of fertilizers in the world and they also offered us scholarships to their institutions for students."
Mr Gray added that the fertilizers will be sold at a "very reasonable price" to cover freight costs to bring them to the Bahamas.