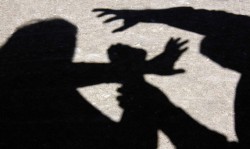 Four men accused of rape walked free from Supreme Court yesterday after the victim and other witnesses were afraid to show up for court.
Marvin Clark, Ruben Cleare, Clinton Lockhart and Ryan Forbes were scheduled to stand trial in Supreme Court on charges of rape and armed robbery that were allegedly committed on September 25, 2010.
It was claimed that the men, armed with a handgun, robbed a woman of $195 before gang raping her.
But since the witnesses, not even the victim, showed up for court, Justice Vera Watkins asked the jury to find the men not guilty (9-0) on each of the charges. The men were discharged shortly after.
Actually, one witness did show up for court but the complainant was not that witness.