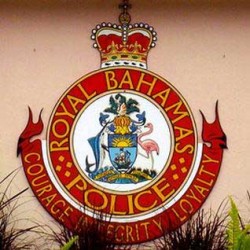 An often overused term in political and legal spheres is that "justice must satisfy the appearance of justice".  Just as critical as the need for the courts to appear to be free from political impunity, the police must also appear to be fair and transparent in its administration of the law. Both play a critical role in maintaining law and order and in fostering respect for law and order – an interdependent cycle.
In a high crime environment, the fear of crime can be correlated to a diminished confidence in the police. This confidence is either fed or starved by the "appearance" of police organisations to be effective in clamping down on the criminal element. While crime statistics go far to document the results of the government's war on crime, numbers do not provide much solace to residents of "hot spot" communities that are interchangeably both victims and suspects.
Fear of crime has a significant economic impact on both the individual and the community and has a causal effect on quality of life. But what is the effect of the fear of police on crime, and what are the strategies to address disenfranchisement in communities whose involvement are critical to the solution?
Supposedly this is where the community policing of Urban Renewal makes an intervention; however altruistic efforts are undermined by interactions with police on the front lines of the crime war, where an all-out assault on the criminal element can sometimes be blind and indiscriminate.
————————————————
Attorney General Allyson Maynard-Gibson has once again ordered a full progress report from Department of Public Prosecutions officials over the unlawful killing of Aaron Rolle while in police custody.
Mrs Maynard-Gibson told reporters that she expected to be briefed on whether prosecutors intended to levy charges against the officers involved in the incident. And that she could be expected to provide an update on the manner in the next two days.
There has been no statement from the AG's office on the matter, which would have been proactive. But one can hope, when journalists petition for answers outside the Cabinet steps this week, there can be some conclusive update on this matter.
On May 7, 2013, a jury consisting of four women and one man concluded that force used against Rolle by police while in custody was unjustifiable.
Rolle, who was 20 at the time, died at the Southern Police Station on February 8. His death came hours after he was taken into custody for questioning related to armed robbery and escape.
A pathology report later found that Rolle died from haemorrhaging and a ruptured intestine, caused by blunt force trauma to the chest.
Make no mistake: the media does not seek to make Rolle a martyr. But in the absence of any movement, any advocacy from the government, how can our reaction be anything short of critical and speculative over the will of authorities to police themselves.
Do we care what happened to Rolle as a society? Is the fear of crime so high that we are willing to overlook, or overstep, due process?