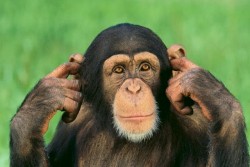 In an act that displayed a great deal of insensitivity and confirmed just how out of touch our political leaders are, Leader of Government Business in the House of Assembly Dr. Bernard Nottage tabled a report of a select committee of Parliament last Wednesday, calling for a review of MPs' salaries and recommending the construction of a new Parliament "within this term".
The joint committee also recommended that constituency office allowances be increased from $1,500 a month to $2,500 a month, that travel allowances also be increased and that the government make grants to political parties represented in the House.
Additionally, they want improved health insurance coverage, to include their families, and want this coverage to continue after their parliamentary "service" has ended.
Among other things, the MPs also asked for duty allowances.
We have long known that the government cannot get out of its own way, making misstep after misstep as it botches various policy initiatives while making bad decisions.
But for the opposition to go along with this exercise was absolutely incredible.
Click here to read the complete article at www.thenassauguardian.com