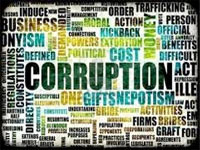 Once again, it looks like a disgraced civil servant will save her rotten kid from the long arm of the law.
Darryl Bartlett Jr., the son of Albertha Bartlett, deputy director of legal affairs, and charter pilot Murillo Sullivan have received permission to appeal against the refusal of bail outside of the required time limits.  That is the first clue that something is amiss and shows once again how there are two legal systems… one for the privileged and another one for the rest of us.
Most people would have their appeal application refused if they did not submit it on time.  But not when your mommy is deputy director of legal affairs.  Meanwhile, inner-city kids who get arrested for having a little bag of marijuana almost never get bail.
Mommy Bartlett allegedly stepped up for her worthless son once before, when he stole an airplane to smuggle a big shipment of drugs to another country.  Somehow, he was never punished for that crime… for stealing the airplane OR transporting the drugs.
Bartlett was also fingered in the Mario Miller murder case but, once again, was acquitted for reasons no one really understood.
In another case, Mommy Bartlett was chastised by Chief Justice Sir Burton Hall, who said he would report her to the Bar Council after she engaged in other legal shenanigans.
In this most recent case, Senior Justice Jon Isaacs refused the drug dealing pair's bail on the grounds that they were flight risks.
Bartlett and Sullivan face 12 charges related to the smuggling of marijuana, hashish oil and ecstasy pills.
The men were arrested at Lynden Pindling International Airport on April 7 during a joint operation by the Drug Enforcement Unit (DEU) and Drug Enforcement Administration (DEA).
The police said acting on intelligence, law enforcement officials went to the Executive Flight Support section at the airport, where they conducted a search of a Hawker jet that had just arrived from Montreal, Canada.
During the search, the officers found four suitcases containing 149 pounds of marijuana, 17.4 pounds of ecstasy pills and 2.6 pounds of hashish oil.
The men were charged with drug possession with intent to supply, conspiracy to possess drugs with intent to supply, importation of drugs and conspiracy to import drugs in relation to each drug.
Their trial is set before Magistrate Andrew Forbes on June 19 and 20.
Click here to read the original article at www.thenassauguardian.com