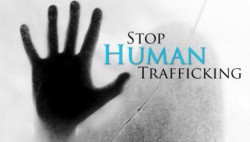 Identifying human trafficking victims among vulnerable populations in the The Bahamas remains low despite sustained efforts to protect trafficking victims, according to the latest U.S. State Department report on human trafficking.
According to the 2014 Trafficking in Persons (TIP) Report, the government has continued to implement a formal victim-centered protocol to guide agencies on how to identify human trafficking victims, but a United Nations expert has noted concerns about the small number of trafficking victims formally identified in the country.
The report said that the expert, who is not named, observed that some trafficking victims may not have been recognized among vulnerable populations.
"In 2013, the government identified one new sex trafficking victim and referred this victim for appropriate care and assistance," the report read.
According to the report, The Bahamas is a source and transit country for men, women and children subjected to forced labor and sex trafficking.
Last year, The Bahamas was upgraded from a Tier 2 watch list country to a Tier 2 where it remains.
According to the report, Tier 2 countries are those whose governments do not fully comply with minimum standards, but are making significant efforts to bring themselves into compliance with those standards.
"Groups especially vulnerable to sex trafficking in The Bahamas include foreign citizens in prostitution or exotic dancing and local children under 18 engaging in sex with men for basic necessities such as food, transportation, or material goods," the report said.
"On March 26, 2014, the government convicted a sex trafficker, the first ever conviction for human trafficking in the country," the report read.
"The court has yet to sentence the defendant. The government launched a second prosecution under its trafficking law in a case involving two sex trafficking suspects.
"One alleged offender was placed in pre-trial detention; the other suspect remained at large.
Click here to read the complete article at www.thenassauguardian.com