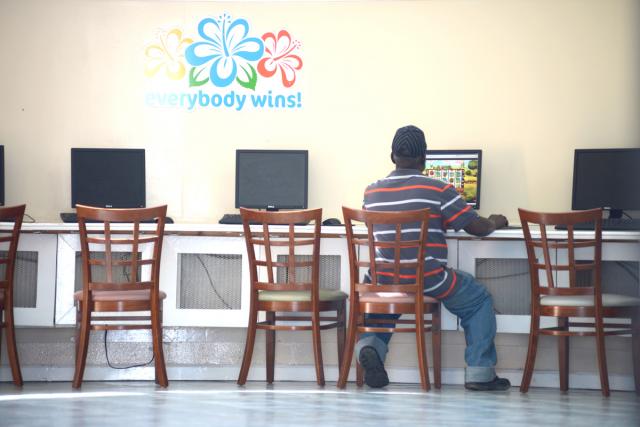 Local banking executives have thrown into question government's plans to "regularize" the web shops, suggesting that even once this occurs it may be difficult or impossible for banks to do business with them without the country facing a damaging potential 'blacklisting'.
Without banks being able to handle web shop proceeds, this would have a knock-on negative impact on government's intention to reap millions in taxes from the web shop sector, some have warned.
In an exclusive interview with Guardian Business, Ian Jennings, president of Commonwealth Bank, said with reference to the government's plans with respect to illegal web shops this year: "It's not as simply as just passing an act to regularize them; they also have to be seen within an international framework of FATF (the Financial Action Taskforce) and various other money laundering issues.
"It goes back to a reputational issue for the jurisdictions, and I think a lot of people don't appreciate that and what may be the issues that fall out of that. Just by regularizing the web shops is not going to get rid of the problem as far as the banking sector is concerned."
Thompson said in an interview that while he did not expect a "blacklisting" as a result of a lack of regulation, he did admit that "dire consequences" for the financial sector and economy could result from a perception among international agencies monitoring issues of money-laundering and terrorist financing that The Bahamas is being "lax" in its handling of web shops.
Click here to read the complete article at www.thenassauguardian.com