Firestorm and Fury
June 26, 2014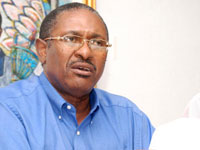 The outrage that erupted over the revelation by local dailies last week that Dame Marguerite Pindling owed more than $300,000 in real property taxes was not surprising.
But we are not distracted by growing attempts to demonize the media.
The revelation does not take away from the contributions Dame Marguerite has made to the country. It also does not subtract from the celebrated contributions of her late husband, former Prime Minister Sir Lynden Pindling.
It is not our intention to seek to do that.
In lashing out at the media over the decision to run the story, Progressive Liberal Party Chairman Bradley Roberts said the situation "stinks".
"[Look at] what she has done for this country and for the people of The Bahamas, including you, me, all of us," he said.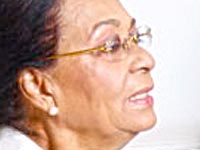 Roberts questioned where the media's sense of dignity was.
Tall Pines MP Leslie Miller's reaction was more bizarre and ridiculous. He accused the media of trying to "destroy" blacks and drive blacks "back into servitude".
Attempting to find the logic in that statement is quite frankly not worth the effort.
In their vociferous reactions, Roberts, Miller and others seem to be confirming that they would strongly oppose a proposed policy the government itself has published to ensure value-added tax (VAT) compliance.
In the document titled "VAT Compliance", the government says it will, as part of enforcement efforts, ensure the "publication of the names of non-compliant taxpayers in the newspapers".
The government calls this practice "name and shame".
While there was no malice intended in publishing the story relative to the Pindlings, we assume the standard the government will set in relation to tax compliance will be one standard for all.
If it indeed plans to institute the policy it has already revealed, then we could only respect it if it is administered fairly.
But we have our doubts that it will be.
Click here to read the complete article at www.thenassauguardian.com