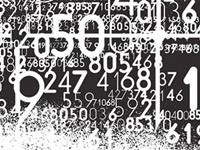 While some lies by politicians are almost too stupid to be worth responding to, what the country needs to understand about the consistent lies government Ministers are telling on the number of jobs they've created, is that those lies discredit the work of the Department of Statistics.
The Department of Statistics is a critical arm of The Bahamas Public Service. This Department produces our Census and all the critical population data that is used by our government and international agencies in making certain determinations, ratings and rankings about The Bahamas.
Whenever the government makes claims regarding population statistics that are nowhere near what the Department of Statistics is producing, the government is discrediting the Department; telling the world not to believe the work of that Department, and to instead believe the words coming out of a Cabinet Minister's mouth.
The message the government is sending to the nation and the world by doing this is that official population data about The Bahamas may not be reliable or trustworthy. That then damages our reputation abroad and creates unnecessary uncertainties about the nation's integrity. Such a thing has implications and consequences far beyond the narrow viewpoint many of us have of what a government Minister says to a reporter.
No government should ever create this type of atmosphere regarding the integrity of the official data its statisticians provide – doing so all in a bogus political attempt to convince Bahamians of what they already know is not true about the country's job market. The Department of Statistics issues its Labour Force Survey twice a year.
This Survey provides workforce data on areas including the number of Bahamians who are employed, unemployed, discouraged (meaning they are unemployed and have stopped looking for work because of how bad they perceive the job prospects to be), as well as the total size and make-up of the Bahamian workforce, etc.
It is reprehensible for government Ministers to repeatedly discredit the official data produced by the hardworking and competent statisticians at the Department of Statistics, and the government owes them and the nation an apology for discrediting the nation's official population data and hence sullying the country's reputation in order to try to hide their obvious failings with our economy, employment prospects and investment climate for both Bahamian and foreign investors.
Sharon Turner