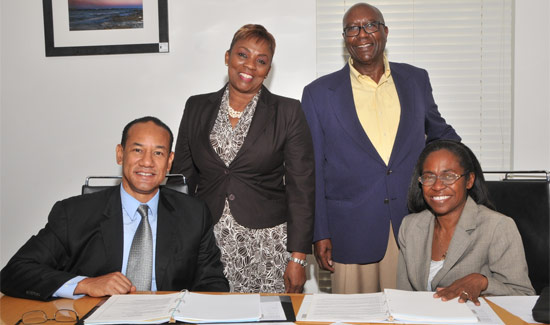 The Bahamas Financial Services Board (BFSB) reports that the Blue Ribbon Panel appointed for this year's Industry Excellence Awards has held its first meeting to consider the nominations received for the annual awards programme.
The Industry Excellence Awards Programme, co-sponsored by BFSB and the Professional Industry Associations, recognises outstanding industry practitioners in a number of categories, including Executive of the Year, Mentor of the Year, Professional of the Year, and Achiever of the Year.  An award also is presented for Financial Services Development & Promotion.
This year, BFSB also will present a Lifetime Achievement Award.  The organisation announced last month that the Recipient is Ian D. Fair, Chairman of Bahamas First Holdings Limited, Butterfield Trust (Bahamas) Limited, and the Bahamas International Securities Exchange (BISX).  This award salutes outstanding and sustained performance and contribution within the industry.
Recipients in each of the categories will be recognised at the 2014 Gala Awards Dinner on November 14.  In addition, BFSB will recognise a 2014 graduate from the School of Business at the College of the Bahamas, as FSI Student of the Year.   Also on this occasion, the Hon. L. Ryan Pinder, Minister of Financial Services, will announce the Recipient of the 2014 "Minister's Award" – presented to an individual chosen by the Minister for contributions to the development and/or promotion of the sector.
Bahamas Financial Services Board
Photo Caption:  The 2014 Blue Ribbon Panel at its first meeting. Seated, left to right, are Mr. John K.F. Delaney, Q.C., Delaney Partners (2013 Executive of the Year); and Cassandra D. Nottage, Industry Consultant (formerly of the Central Bank of The Bahamas). Standing, left to right, are Antoinette Russell, Chairman of the Association of International Banks & Trust Companies in The Bahamas (2013 Minister's Award Recipient); and Philip Stubbs, Industry Consultant (formerly of the Securities Commission of The Bahamas).