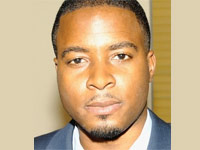 I grew up on the best place on earth — Long Island. I have long thought that our great island — for me, the greatest island in our archipelagic chain — has become a forgotten outsider. That has saddened me, particularly during my countless visits to Eleuthera, Grand Bahama, Abaco, Bimini, Exuma and other Bahamian islands.
I am proud to say that I am from Long Island through-and-through, as my grandpa Edward Gibson hails from south Long Island and my grandmother Lenora Gibson is from north Long Island. I went to primary and high school on that island, only permanently leaving when I went to college.
Today, it gives me great pleasure to endorse the Long Island Business Outlook, which will be held this Wednesday in Clarence Town at the community centre. The event is the first of its kind on that island and serves as a premier business conference that I believe would spotlight some of Long Island's economic and social travails whilst highlighting the island as a viable destination for investment and for much needed governmental attention and incentives. I am grateful that Joan Albury and The Counsellors Limited have decided to put on such an event that could potentially boost that island's sluggish economy, reinvigorate interest in developing Long Island and perhaps cause Long Islanders to either return home or to more actively participate in igniting the engines that would foster that island's progress.
As a young businessman, I have invested in Long Island having constructed a commercial building, launched a rental car company and have a few other investments — one of them tourism related — on the drawing board. I too will be speaking at the Business Outlook and I intend to be frank and honest about the state of affairs on that island, the record of both the FNM and PLP as it concerns that island, life as an investor with business interests there, the bureaucratic red-tape that comes with business on an island and the lack of government incentives. No doubt, as I develop the final draft of my speech, I will be saying far more.
Natural beauty
Long Island is home to countless treasures, including an archive of birds and spectacular wild life, first-class craftwork and exquisite creations, bush teas and plants of potent medicinal value, delectable jams and foodstuffs, protected natural harbours and some of the world's deepest blue holes.
Plantation ruins such as Adderley's plantation, historic churches, mysterious caves, crabs crawling all night in the middle of Queen's Highway and peripheral roadways, bleating sheep and goats, the chatter of roosting seabirds and shrill chirping sounds of crickets all add to the island's magnificent panorama and warmth.
Although the music, food and merriment of the nation's second largest seaside festival was a major draw, it is the big-hearted people, quiet harmony, camaraderie and gloriously simple life of this island hideaway that resides in the recesses of the minds of so many of the island folks who now live elsewhere.
Glistening waters and awe-inspiring beaches, cloudless blue skies and children playing in the natural environment (even today) are facets of Long Island nearly unseen in the nation's crime-ravaged capital city.
I grew up in the late 1980s, 1990s and the early part of this millennium with grandparents who maintained a truly disciplined, old-time environment.
Before the FNM electrified the entire island in the early '90s, like most Long Islanders, we used an electric generator and, even more, lamps and lanterns. I vividly recall the sand flies and mosquitoes being chased away with makeshift fires that produced a repellent "smoke" and I remember, however faintly, my folks using a "goose iron" with charcoal before electricity was extended island-wide or when the electric generator was off.
Amidst the countless invaluable natural and national treasures that Long Island possesses, it is home to a relatively small population which, from time immemorial, has eked out a living from land and sea and is perhaps the Bahamas' most industrious people. Even today in 2014, fishing, a few government jobs, a handful of small farms and tourism (primarily the hotels in the north) are the main lifelines for Long Islanders. Since the turn of the millennium, there has been no major investment or development in Long Island. Noticeably, settlements such as O'Neal's are becoming ghost towns, losing population as youngsters transplant to New Providence, another settlement or elsewhere for educational, employment or other purposes and/or as older residents die out.
At both ends of Long Island, certain roads are severely damaged or in a state of disrepair (O'Neal's, Stella Maris, Anderson, Turnbull, parts of Deadman's Cay) and there is a pressing need for water extension to both the southern and northern tips of the island and for the actualization of the long promised reverse osmosis plant for northern settlements.
Furthermore, Long Island needs a well-lit and proper international airport that could cater to large local aircraft and direct flights from North America, South America and Europe. Frankly, location of the Deadman's Cay airfield poses a hazard as people reside on both sides of the airstrip and it is not uncommon to see motorists driving across the runway and/or children playing on either of the landing strips or nearby. Moreover, the Stella Maris airport remains in dire need of lighting given that night flights are near impossible and, during emergencies, residents must still utilize the age-old makeshift method of assembling vehicles alongside the runway, using high-beam headlights to guide an emergency flight during landings and take-offs. Indeed, there is a call – among northern Long Islanders – for Bahamasair's services to return to the Stella Maris airport, if only as a stop on a shared flight between that airport and Deadman's Cay, for which the airline continues to provide service. Notably, only one small carrier—Southern Air—currently comes to Long Island and whilst that company provides valuable and on-time flights, it seems absurd that there are no other major local airlines going into that island and, moreover, that the national flag carrier would suspend or out source its services when both of the island's major resorts are situated on the northern end.
Whilst both the Deadman's Cay and Stella Maris airports should be seen as small, non-towered landing fields that could also cater to local airlines and small private aircraft, a new international airport should be constructed at a central point in Long Island—for example, in the Gray's settlement, where there are vast tracts of land that would make such an undertaking feasible.
Economic slump
Our lack of airlift is killing our island. The island's economy is dying a slow death due to this sad fact.
As Water and Sewerage can hardly be accounted for on the island, there is a need for government assistance with providing a water improvement solution or in providing and distributing water purification tablets throughout the island to those residents relying upon water pumps connected to salty and/or brackish wells.
Quite honestly, both Water and Sewerage and Cable Bahamas must be required to extend the services of both entities furthest north and furthest south where hundreds of Islanders live but are not afforded much of the amenities that certain others may have—and we're talking about folks who also live on or slightly off the main Queen's Highway.
There is a need for a greater centralization of education at the secondary level. The policy of centralization of secondary education in the Family Islands dates back to 1965 when the Crooked Island Central School was commissioned. Although this was an experimental project, the concept of centralization has been readily recognized as a feasible alternative in attempting to meet the need and growing demand for a better-quality education than that which was being provided in the scattered, short-staffed and ill-equipped all-age and community schools that littered the Family Islands. At present, North Long Island High has never been officially named, leaving little resistance to naming a newly-constructed central high school – likely situated in the Bight settlement – as the new NGM Major High School. As noted by a former teacher of mine some time ago, this has worked at the LN Coakley High school in Exuma as well as in Grand Bahama, where students travel from as far away as Sweeting's Cay and West End to Freeport. The facilities that now house both high schools can be converted and used as government complexes. One of the concerns I have – which is shared by my former teacher – is that programmes, human resources and infrastructure are being illogically duplicated between two small high schools (combined population of about 350 students) when resources could be better utilized by amalgamating both entities into the much-hyped, promised and seemingly ditched central high school.
Today, beyond the economic and infrastructural drawbacks, Long Islanders must take on the Herculean task of tackling the social issues facing a young and technologically-savvy face book generation, coupled with an annual exodus of young people. Moreover, a concerted effort must be made to clamp down on those businesses and holders of liquor licenses who unconscionably peddle alcohol and tobacco to the island's juvenile population, cultivating a group of young alcoholics and nicotine abusers whose addiction puts them to the fast track to becoming the island's social dregs.
We must continue to encourage and play an even greater role in supporting light manufacturing, fisheries, agriculture and food processing on the island.
I could sit and cite many issues that Long Islanders face or talk about much of the programmes that the island needs, but I could be writing for days and possibly pre-empt myself in highlighting much more of what my speech entails before I actually deliver it. I will take a critical and honest look at the affairs of my hometown.
Long Islanders are dissatisfied with being malignantly neglected and seemingly being seen as a mere afterthought.
As Long Islanders, we are proud people. We are desperately in need of assistance and an economic boost. However, our independence and can-do spirit does not allow us to crawl to the government and beg on bended knees for it. Today, I want to appeal to the government to remove the partisan monocles and to view Long Island as a Bahamian island, one with persons who are equally as Bahamian as anyone else residing in this country. I encourage Long Islanders to remain steadfast and hardworking and robustly insist that our political leaders pursue more opportunities for Long Islanders because no one realizes that you are hurt unless and until you cry out!
I am most grateful that Joan Albury (and TCL) has heard my pleas and decided to launch the first annual Long Island Business Outlook. It is the premier business conference in the Bahamas and I believe that we could greatly benefit from it coming to our island. Mrs Albury has told me in an effort to be totally inclusive of both ends of the island, she will take a rotational approach to the Outlook, having it in south Long Island this year and holding it in north Long Island next year. I know that she descended from Long Island and therefore her Long Island also tugs at her heartstrings. I am most excited about this undertaking and look forward to participating in it.
I continue to say, as I have said before, that we (Long Islanders) must commit ourselves to building that piece of rock from which we were hewn!
Adrian Gibson