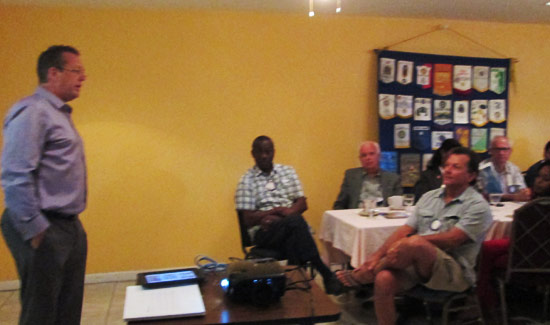 "Skepticism is what has been holding Grand Bahama back" said Steve Bell, Developer of the Ascot Project was he addressed the Rotary Club of Grand Bahama Sunrise on Wednesday morning.
He said at first he was not interested in a project here as he believed a lot of other people there that nothing would work here, but after talking with a very positive Bahamian he thought there is no reason why the project could not work.
He stated that he has been working on the ground work for this Condotel concept for Freeport for about a year and he has found other very interested investors and others on the island.
But, he has had a number of persons who have been very negative as well.
He explained then explained the project to the club members.