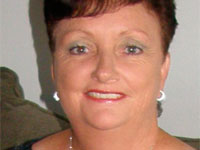 Doongalik Studios is honoured to announce the Book Launch of the first comprehensive textbook on Bahamian straw, entitled "Bahamian Straw Craft" written by iconic Straw Artisan, Barbara Jesubatham on Saturday, April 18 from 3-6pm.
A proud native of Long Island, Barbara Knowles Jesubatham is known throughout The Bahamas and abroad for her unique and exquisite straw bags, hand-made to perfection. She is the owner of Barbara's Straw Designs located in Tuckaway Road, Nassau.
Barbara's progression into the straw craft industry was a natural occurrence as she comes from several generations of proud Bahamian straw artisans including her grandmother who, like many other Family Island crafts persons, would travel to Nassau in the 1900s with plait as a traditional form of currency with which to exchange and barter for other products, such a food and clothing. Barbara's mother, the late Mrs. Merrith Knowles was a master craftswoman in this field and was well known for her 'fashionable plait', having learned how to plait straw at the tender age of five. Her mother carried on the family tradition throughout her life, as did her father, the late Willard Knowles who was also a farmer. The family realized the economic viability of the craft which was able to garner significant economic reward and they both pursued their craft with pride and passion, a knowledge and respect which they passed lovingly on to their children.
"Bahamian Straw Craft" is dedicated to the honour and memory of Barbara's parents. Over two years in the making – 18 months writing and 6 months in production – the author described it as "a labour of love" very similar to the process of birthing a baby. It was a revelation that came to her one morning several years ago and has been a steady driving force throughout the process leading to the upcoming Launch.
Pam Burnside, in an interview with the author, stated that "you can immediately feel and recognize Barbara's absolute passion and excitement when she speaks about her book –  she literally 'glows' as she speaks straight from the heart and we are honoured that she will be launching at Doongalik, which is also the home of Creative Nassau, the non-profit organization that was responsible for the recent designation of the city of Nassau as a UNESCO Creative City of Crafts and Folk Arts based on our straw and junkanoo traditions. We are also excited about Barbara's book which is the first of its kind, and so necessary because it highlights the importance of recognizing, promoting and celebrating this craft once again for the benefit of the country's development, not only economically but socially."
Barbara's life story is fascinating. She recalls creating bags and purses out of cereal boxes and using Top strings to make handles. She remembers being ten years old when she began to use her mother's sewing machine to sew boat sails for her father's sail boat. She and her siblings would plait every day after returning home from school and would travel to Nassau in the summers to sell plait in the Straw Market on Bay Street.
Upon receiving her early education at Mangrove Bush Primary School, and graduating from NGM Major High School, Long Island, the seventeen year-old Barbara left home and relocated to Nassau. This move led her to meet her husband, Ravi Jesubatham. The couple later relocated to Eleuthera, Bahamas, with their two sons Julian and Jeremy, and as a result, Barbara resumed straw craft making. She began sewing straw bags and hats for the late Mrs. Henrietta Knowles' store, The Almond Tree, in Rock Sound, Eleuthera.
Mrs. Knowles realized her capability and reminded her of her Long Island roots. She shares how Mrs. Knowles instructed her to 'go home, cut some tops, and plait and sew her a bag'. Six weeks later, the beaming Barbara took her finished straw hand bag to Mrs. Knowles, and there began her journey in the straw craft world. Barbara also acknowledges the teaching of the late Mrs. Avis Cartwright of Berry's, Long Island, who taught her how to make a hat, and gave her many tips on how to make a straw bag.
Barbara and her family returned to Nassau, and during this time she gave birth to her third son, Matthew. Her return saw the elevation of her trade, as she immersed herself completely into straw bag making. She was an active participant for fourteen years in The Bahamas International Cultural Festival, where she won several first and second place prizes for her straw craft creations. In 2008, the Zonta Club of New Providence recognized her as a Living Legend in the field of Cottage Industry and Craft.
Barbara uses only the finest materials when creating her straw bags, and boasts that all of her plait comes from Long Island. She was the first to introduce leather and straw plait being sewn together, as well as the combination of black, brown and tan colours. Twenty-two years later, Barbara has transformed what was once a means of survival in a then predominantly farming and fishing village, into a distinctive and indigenous Bahamian craft. Her business has thrived primarily by word-of-mouth, and continues to flourish, as eager customers flock to place special orders. This industrious lady, whose skilled eye for detail and perfection, has trail-blazed her way into the annals of Bahamian history and is sought after nationally and internationally.
Now that the book has been completed and is available to the public, Barbara has plans to expand her business offering to include personal instruction in this uniquely Bahamian craft so that this valuable tradition can be passed on to generations of Bahamians.