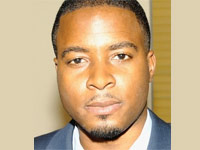 The suspension of all manner of reason at the altar of political correctness appears to be the order of the day these days, particularly when we see the Auditor General being thrown under a bus for a report that is not glowing about the political class.
Fortunately, per article 136 of the Bahamas' Constitution, Auditor General Terrence Bastian can be assured that his post is constitutionally protected and, though he may be viewed almost contemptuously by the powers that be, his ultimate obligation is to the Bahamian taxpayers.
The Auditor General, in rendering his report on Urban Renewal, is merely doing what he is supposed to do. I find it unfortunate that that entire department's work has been discarded by the Co-Chairs of Urban Renewal 2.0 (Cynthia "Mother" Pratt and Algernon Allen) as "nit-picking", "unfair", as a slight against poor people who are "caught in the middle" and as a "clear abdication of the Auditor General's responsibility to pursue truth and fact". Relative to the last statement, that is exactly what the Auditor General did!
According to the Auditor General's report, which is based on a study for the period July 1, 2012, to September 30, 2012, it was revealed that contracts for the repair of small homes in New Providence totalling $10,000 or more were issued to contractors without proof of ministerial approval. The report stated that 11 contractors were paid $171,000 to conduct repairs, but upon on-site inspections conducted by the Auditor General, it was revealed that little to no work was done at all.
The report concluded by criticising the programme for its lack of "due diligence, level of transparency and accountability", as well as having too many "gaps" in its execution, quality of work done, and overall management. The report said that contrary to the Small Homes Repair programme's fundamental mandate, homes were repaired "where occupants were not elderly, disabled and unemployed".
Mr Allen said on Tuesday that he was "of the firm view that the Auditor General has failed to appreciate the philosophy of Urban Renewal …"; frankly, that is not the role of the Auditor General, his duty is clearly articulated in article 136, section 3 of the Constitution, which states: "The accounts of the Supreme Court, the Senate, the House of Assembly, all departments and offices of the Government (but excluding the Department of the Auditor-General), the Public Service Commission, the Judicial and Legal Service Commission, the Police Service Commission and all Magistrates' Courts shall, at least once in every year, be audited and reported on by the Auditor-General who, with his subordinate staff, shall at all times be entitled to have access to all books, records, returns and reports relating to such accounts."
What's more, Mr Allen – in addressing the "erroneous statements" in the Auditor General's report – said that those statements were rendered "despite assurances to review, amend and correct the report, he has failed to address errors". The errors of the Auditor General's report haven't been laid out and frankly one would contend that the Auditor General's report should be totally independent and there should be no one and nothing to cause him to change his perspective. Per article 136 (5) of our constitution, "in the exercise of this functions under the provisions of paragraphs (3) and (4) of this Article, the Auditor-General shall not be subject to the direction or control of any other person or authority".
So, why were assurances sought of the Auditor General and by whom?
The Auditor General's report also addressed missing documentation relative to Urban Renewal Band payouts. According to the report, auditors were not provided with the supporting documentation of payouts for several elements of the band. It was also noted that an audit team, on numerous occasions, requested an interview with the Band Director but were not accommodated.
The report said: "We were unable to ascertain the total expenses incurred for band-related expenses as we were not provided with all the supporting documentation of payment. We recommend that all expenses related to band-related expenditure be supplied for audit scrutiny."
The report noted that auditors were only provided with documentation to support $130,837.07 in expenses for a range of activities including overseas travel, funds to band members and the purchase of instruments. They were seeking specific information to substantiate the band's activities, including the total cost of instruments acquired from the commencement of Urban Renewal in 2012; donations received in cash from private citizens and the corporate community; and bank reconciliations of funds received from band concerts.
Why wasn't this information provided to auditors? If that doesn't seem fishy, then I don't know what is.
What's more, the report could not even identify a schedule of band appearances for private and national events; neither did they have a clear understanding for the total amount spent on band uniforms and accessories.
Even more, the report noted that overgrown lots were cleared down without the prior approval of the Urban Renewal Commission or submission to the government's Tender Board, to the tune of more than $400,000! Taxpayers dollars too! Even the way Urban Renewal grants have been issued to various recipients have been unaccounted for and leaves much to be desired.
Indeed, Mr Bastian's report is right in characterising Urban Renewal 2.0 as having inefficient internal controls and poor accounting measures that could lend to abuses of taxpayer funds.
When we look at what's happening at the Public Hospitals Authority and elsewhere, and how anyone questioning the governing party's line is dismissed as a traitor or enemy of the state. One must either toe the party line or shut up. This happens to many who have questioned the tactics of the immigration department, questioned the junkanoo carnival concept, questioned BAMSI, asked for accountability of elected officials or demanded that elected officials not interfere in the judicial process.
It's clear that the Urban Renewal contracts are intended to reward the party faithful at the expense of taxpayers. When considering how one becomes a beneficiary of small home repair work, an assessment would likely find a disproportionate number of Progressive Liberal Party supporters benefitting, one would likely find a disproportionate number of PLP contractors who are doing work though that work is paid for by the taxes collected from the entire population.
There are no checks and balances and everything appears totally discretionary. Yes, it seems that Urban Renewal is a discretionary fund that is to be doled out with limited guidelines. And so, a handful of officials decide who are the beneficiaries all in the interest of taking care of the poor and downtrodden – or so they would like us to believe – spinning the questions of anyone who dares to question the operations of Urban Renewal as cold hearted.
We have yet to know the total investment in this last incarnation of Urban Renewal (last estimated at $20m or so). Urban Renewal has, in no way, achieved the laudable goals that it was proposed to; the investment is not yielding the type of returns promised.
Urban Renewal is being run like a petty cash operation at taxpayers' expense.
How much "tiefin" is going on? Where are the receipts? How much has been donated by private donors?
The assault on professionalism, free speech and, really, on anybody who has the temerity to demand that our elected officials act with some modicum of prudence seems to have become a deliberate pattern, for example, if statistics don't go with the government's story, then certain ministers say that the Department of Statistics is wrong; if the Auditor General and his department produce a report not in support of the governing party's line, they infer that he doesn't know what he is doing; if a human rights organisation or a Queen's Counsel with an interest in human rights speak up on certain happenings, they would assert that one is psychotic. This is unfortunate. Even more, there appears to be a dramatic disconnect between the Prime Minister's rhetoric and his actions.
One thing is for certain: now that Bahamians are paying 7.5 per cent Value Added Tax, we will all become more understanding and inquiring of how our money is spent.
I hear all this talk about the fact that the Auditor General hasn't interviewed the Prime Minister and others is irrelevant. The Public Accounts Committee can now do those interviews when the report is spoken to in Parliament.
That letter from Long Island
Last Thursday, The Tribune published a letter signed off as being written by "residents of Long Island". The letter was in response to an earlier column of mine and made a number of deceptive statements. I had decided to laugh it off and not to respond, but people from Long Island such as Chief Councillor Ian Knowles, Bernard Adderley and a number of others have been so irritated by the letter and so supportive that I wish to note their support here.
Firstly, to the letter writer – who is a faceless coward who chose to misrepresent the good people of Long Island – I say to you that I grew up in Long Island until I left for college, I own property and a business in Long Island, my family continues to live in Long Island, I speak to Long Islanders daily and I travel to Long Island frequently. I assure that letter writer that when I speak about Long Island, I know of which I speak.
Since this person signs their letter as "residents of Long Island", where is the petition or collection of signatures to assure the public that the true residents of this island concur with their statements? Obviously, the writer is nothing more than a sly fox trying to get into the henhouse!
I hardly think that the views of this self-assuming person represent the people of Long Island, but more likely it represents those who are most closely involved and addressed in my recent column on Long Island.
This week, I received a number of emails from Bruce Dokken, the son-in-law of Dr Geoff Harding who was recently murdered in Clarence Town. He wanted to share his thoughts and feelings about his father-in-law's death and how the police handled it and also wanted to express his gratitude to the residents of Long Island.
From his home in northern Canada, Mr Dokken wrote: "Our questions/observations regarding the police etc are no different than your own. Initially the police told us very little. We understand perhaps their hands are tied with the ongoing investigation … perhaps somewhat …
"One day after the police took us to the disgusting, uncleansed murder scene (Sunday, April 5) , we were shocked to hear what every Long Islander seemed to know but us …" he said. (At this point he spoke to the manhunt and suspect, which I will not publish in its fullness as the matter is before the court).
Mr Dokken then said: "If there was an alert/warning to the general public; we never heard any evidence of it. Worse, I wonder if perhaps a conscious decision to not issue a public warning was made on some other grounds upon which I can only guess. I am not happy with the Ministry of Tourism and the Long Island Police force. Disgusted actually. Their interview to announce to us their ridiculously late capture of (the suspect) was marred with rudeness and insensitivity … "My senile grandmother would have had the good sense to warn the people of Long Island … And my teenage children could have apprehended him in time to prevent our father's death!!! Are you listening Adrian?" he wrote.
I certainly was listening/reading – attentively.
Mr Dokken also wanted me to "get our thank you out to as many Bahamians/Long Islanders as possible. We met many wonderful people who knew our Dad and shared our sorrow … And we want them to have our thanks …"
Indeed, Long Islanders are great people. Long Island is a gem in our archipelagic chain and though the island seems constantly ignored, our people are resilient, so much so that, as it stands, Long Islanders have collected $24,000 to tar and pave the Stella Road going to the government's airport.
The airport was sold to the government for $1, purportedly with the understanding that the government would pave the corridors leading to that site. That has not been done and driving on the roads there must be like what it feels like to drive on Mars.
Today, I received a call from a prominent Long Islander and I was asked to say one thing: "Long Islanders want more or Long Islanders want to be considered autonomous and keep their own taxes as opposed to sending it to central government."
Now, having communicated the sentiments of that Long Islander via media, hopefully the government will take note.
Adrian Gibson