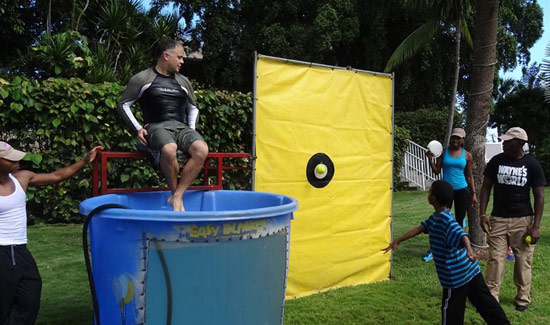 For the sixth consecutive year, U.S. Embassy Nassau volunteers led by Chargé d'Affaires a.i. Lisa Johnson partnered with Special Olympics Bahamas on Saturday, September 26th to honor the legacy of the founder of the Special Olympics movement, Eunice Kennedy Shriver.
In celebration of Eunice Kennedy Shriver (EKS) Day, celebrated around the world annually, once again the grounds of "Liberty Overlook" were transformed into a mini "Camp Shriver" and a festive atmosphere featuring, food, games and sporting events including tennis, bocce, soccer and music.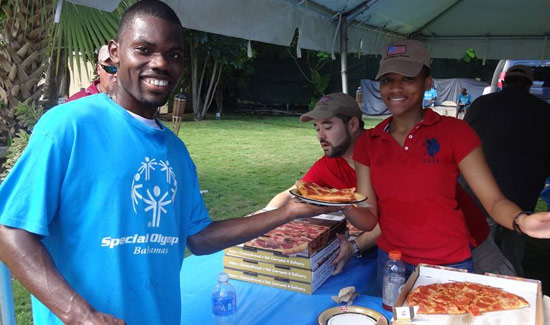 Among those on hand for the event, Acting Commodore of the Royal Bahamas Defence Force (RBDF) Captain Tellis Bethel, senior representatives of the Royal Bahamas Police Force (RBPF) led by Assistant Commissioner of Police Stephen Dean and members of various volunteer and sporting associations including the Bahamas Football Association.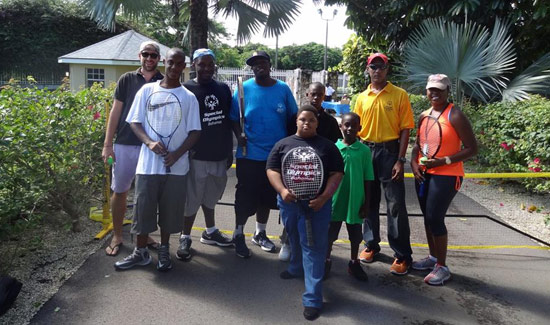 U.S. Embassy volunteers and family members demonstrated their support to the Special Olympics Bahamas by serving food, refereeing games and dancing along aside the more than 200 athletes who participated in the fun day. The featured events included the "dunk tank" where athletes took delight in attempting to dunk senior U.S. Embassy officials.
The U.S. Embassy wishes to thank title sponsor Marco's pizza's for its generous donation of delicious pizzas for the sixth consecutive year.  To learn more about Special Olympics Bahamas or to become a volunteer for the organization, please visit Special Olympics Bahamas on Facebook or email: info@sobahamas.org.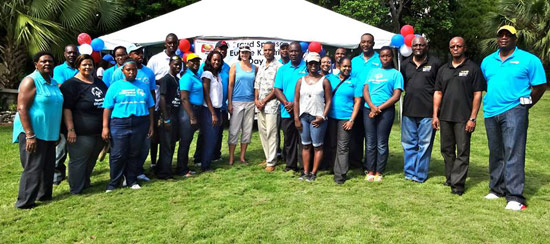 United States Embassy, Nassau
Captions in order from top to bottom:
An athlete attempts to dunk Operation Bahamas Turks and Caicos (OPBAT) Commander Mark Driver.
An EKS Day volunteer serves up delicious pizza courtesy of title sponsor, Marco's Pizza.
EKS Day volunteers with tennis players.
U.S. Chargé d'Affaires Lisa Johnson with Acting Commodore of the RBDF  Capt. Tellis Bethel; senior RBPF officials, Amanda Moncur, National Director of Special Olympics Bahamas, Acting Deputy Chief of Mission, Neda Brown and representative for title sponsor Marco's Pizza, Vashti Simmons and Special Olympics Bahamas athletes.