The Bahamian Project will host a Fundraising Auction on Thursday, May 4th at Antonius Robert's Hillside House, from 6:00PM to 9:00PM.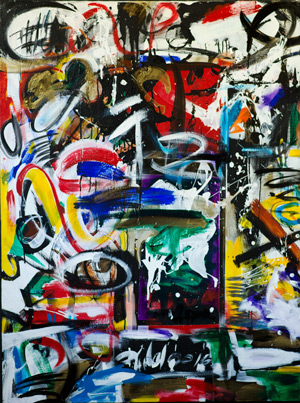 The Auction will be held to raise funds for printing and framing of images for the upcoming exhibition at the Central Bank Gallery in July. The public is invited to preview selected art on exhibit starting at 6:00PM the evening of the Auction.
Works include pieces created by local artists supporting the Bahamian Project. To date, the auction will feature original works by Caroline Anderson, Chantal Bethel, Nicole Collie, John Cox, Tania Delmonte, Dwight Ferguson, Guilden Gilbert, John Gynell, Kendal Hanna, Nowe Harris-Smith, Monty Knowles, Toby Lunn, Dorothy Miller, Navarro Newton, Judith Papillon, Rashad Penn, Alexia Roach, Antonius Roberts, Harry Rolle, Jamaal Rolle, Heino Schmid, Charlie Smith, Kim Smith, Alistair Stevenson, Allan Pacino Wallace, Angelika Wallace-Whitfield, Ana-Lisa Wells, Duke Wells, Eleanor Whitely and others.
"We're so thankful for the support of our local art community," noted Duke Wells, founder and Creative Director of The Bahamian Project.
This colourful evening will offer the participants the opportunity to purchase exceptional works of art while meeting artists, photographers and portrait subjects whose lives define Bahamian society.
Bahamian Project team photographers and contributing artists are invited to attend and will receive one complimentary ticket to the event. Thus, guests will have the opportunity to meet and mingle with many of the people involved in The Bahamian Project, as well as with the artists whose work is being auctioned.
"The event is a marvelous opportunity to acquire some great art while enjoying good company and meet the people of the Bahamian Project, both the ones in front of the camera and behind the camera," added Mr. Wells.
The evening will begin with a festive Reception Preview at 6:00PM. Guests will enjoy wine, beverages, hors d'oeuvres and musical entertainment.
At 7:00pm, auctioneer Jay Koment will conduct a LIVE auction featuring spectacular paintings, sculptures, jewellery, ceramic art, drawings and other high-interest items, such as; a Body Painting & Photo Shoot by Monty Knowles, a Classic B/W Themed Portrait Session with Duke of Nassau and a Family Portrait session from Rashad Penn.
Additional desirable items from local businesses will be available at a Silent Auction table and fabulous door prizes will be handed out.
Tickets are $40 per person. Part of the art auction proceeds will go to the contributing artists and part will be donated to the Bahamian Project to help pay for printing and framing of images for the upcoming exhibition at the Central Bank Gallery in July.
For more information or to purchase advance tickets, please call 242-477-7478 or visit http://www.bahamianproject.com/auction.