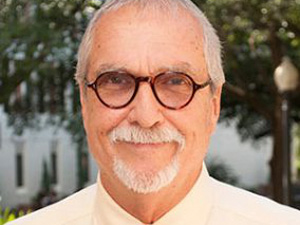 Fulbright Scholar and entrepreneur, James E. (Jim) Dever, will address the Class of 2017 of The Bahamas Technical and Vocational Institute (BTVI) at commencement exercises to be held in New Providence and Grand Bahama.
His attendance is sponsored by the United States Embassy.
Dr. Dever is an Associate in Entrepreneurship at Florida State University. He has a wealth of practical entrepreneurial experience, having owned and operated many successful businesses during his 20 year entrepreneurial career. Those businesses included trucking companies, motels, restaurants and a construction company, among others. He retired at the age of 41.
In July of 2009, he completed the requirements for his Ph.D. in Entrepreneurship at the University of Strathclyde in Glasgow, Scotland. His thesis was entitled 'An Analysis of the Antecedents and Consequences of Entrepreneurial Failure on the Portfolio Entrepreneur.'
While as a Master's student at Florida State University, he wrote a research proposal concerning entrepreneurship in the former Soviet Union and outlined a course plan for teaching entrepreneurship in Central Asia. For this effort, he was named as a prestigious Fulbright Scholar. Dr. Dever brings both a practical and academic approach to entrepreneurial learning and through his tutelage, students at Florida State University have built over 100 successful small companies.
Dr. Dever has a love and talent for instructing and aiding young people in their quests to become independent, and open their own companies. This fits well with BTVI's mission, which is "To provide learning opportunities that enable individuals to be globally competitive and economically independent."
BTVI President, Dr. Robert W. Robertson said, "We are delighted to welcome Dr. Dever as our graduation speaker as his message is one that is expected to resonate with our graduates, particularly as they consider career options in an increasingly competitive job market."
This year's BTVI graduation is powered by ALIV. The company has established an ALIV Award of Excellence, which will be presented by Chief Executive Officer, Damian Blackburn at both commencement exercises.
Forty students will participate in the Grand Bahama ceremony on the 16th May at Freeport Bible Church, beginning at 10 am, while 194 will graduate in New Providence at the ceremony to be held on the 19th May at the Melia Nassau Beach Hotel and Resort, beginning at 10 am.
The Bahamas Technical and Vocational Institute (BTVI)
Photo of Dr. James E. Dever