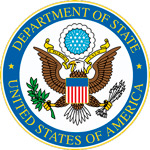 The Embassy of the United States of America congratulates the people of The Bahamas on a successful election.  Citizens throughout The Bahamas exercised their constitutional right and civic responsibility, further strengthening The Bahamas' robust democratic traditions.  The U.S. government looks forward to working with the newly elected representatives.
Earlier this spring, the Governor General invited the U.S. Embassy and international organizations to officially observe The Bahamas' 2017 General Election.  U.S. Embassy personnel participated alongside observers from the Organization of American States, CARICOM, and the Commonwealth Secretariat. The U.S. Embassy deployed 30 observers to view the May 10 electoral process in New Providence, Grand Bahama, and Eleuthera.
U.S. Embassy observers visited more than 100 polling stations on Election Day.  They observed minimal irregularities.  Presiding officers and poll workers carried out their responsibilities commendably and the Royal Bahamian Police Force ensured a safe and peaceful atmosphere.  The Embassy congratulates the Parliamentary Registration Department for  organizing a smooth and successful Election Day process.