Bran McCartney Out of His League
August 19, 2010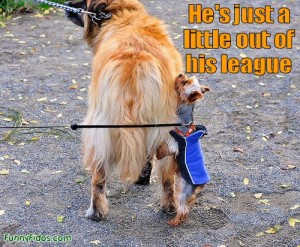 Although he enjoys wide public support, FNM MP Branville McCartney can not at this time be considered a serious contender for the leadership of the FNM.
Believe it or not, politics is more than just a popularity contest.  It is a brutal game of give-and-take that requires an almost cult-like loyalty to political parties.
Despite his label as the "popular Member of Parliament" by the voting public, Bran McCartney does not share that same level of support among his former cabinet colleagues.
The Tribune newspaper reports that out of a cabinet of 17 persons, Mr McCartney may have the backing of possibly only "three or four" ministers.
Now, if you throw in the "disgruntled" backbenchers, who would like to see a change in the party's leadership, he may be able to chalk up another couple of supporters.
But the majority of Branville's support is outside of the party, so many of his allies within the FNM are still in a wait-and-see mode. Nobody wants to stick their neck out against Hubert Ingraham until they are sure McCartney can pull off a successful leadership challenge.
Hopefully, McCartney will be wise enough to adopt a similar "wait and see" attitude and not let outside influence sway him to move before the "time is right".
"In politics, timing is everything. Having political capital, and knowing what to do with it, are two completely different things. It is also very hard to remove a leader who all you can say about him is that you don't like his style. So ambition, in this instance, must learn to pace itself," an FNM source was quoted as saying.
Others who may be interested in Mr Ingraham's job include: Deputy Prime Minister Brent Symonette, Minister of State for Finance Zhivargo Laing and of course, Minister of National Security Tommy Turnquest.