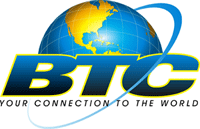 The Bahamas Telecommunications Company (BTC) suffered a massive technical failure yesterday shutting down its prepaid cellular service, SMS platforms and some land line exchanges, leaving more than 300,000 customers without services.
Acting President and CEO of BTC I. Kirk Griffin, speaking at a press conference yesterday at BTC's headquarters on John F. Kennedy Drive, said that the failure took place during the early hours of Friday morning.
Mr Griffin assured prepaid customers that there would be some kind of monetary compensation for inconveniences caused.
"The company also experienced major difficulties with its international roaming services. As a result, customers throughout the country were unable to use their prepaid cellular phones, make or receive land line phone calls," said Griffin.
"In addition, pre-paid and postpaid cellular services were also affected. Our systems alerted us immediately on the network failure, and since then all of our technical resources have been entrenched in working to ensure that services are restored as soon as possible."
BTC has said that services were restored around 2:45pm yesterday.