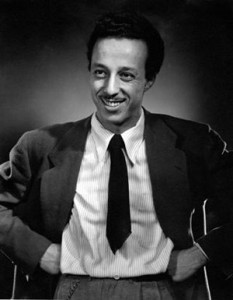 American photographer Herman Leonard, famous for his photos of jazz greats such as Billie Holiday, Duke Ellington, Charlie Parker and Miles Davis, has died. He was 87.
Leonard died Aug. 14 at Cedars-Sinai Hospital in Los Angeles, according to his publicist.
Leonard was the official photographer for the Montreal Jazz Festival, where he captured images of legends such as Tony Bennett and Dave Brubeck. In June 2010, the Montreal Jazz Festival awarded Leonard the Bruce Lundvall Award for his lifetime contribution to jazz.
His career spanned more than 50 years, beginning in 1947 when he became an apprentice with Ottawa-based master portrait photographer, Yousuf Karsh.
He photographed Albert Einstein, Martha Graham and other cultural icons for Karsh and Karsh encouraged him to break out on his own.
In 2008, Leonard was the first photographer to be granted a Grammy Foundation Grant for Preservation and Archiving, enabling him to digitize, catalogue and preserve his collection of nearly 60,000 jazz negatives.
He remained active into 2010, photographing Lenny Kravitz this January during a studio session in the Bahamas. In November, his final book, Jazz, will be released.