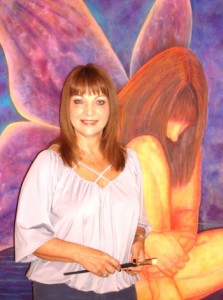 Grand Bahama artist Claudette Dean is channeling intimate peace, intuitive awareness of her inner being and the outside world in an exhibition titled "Inner Sanctum".
The delicate relationship between the artist's inner and outer world is the central idea on which each piece in this collection was created.
The exhibition as a complete set of work offers us an insight to the relationship between substance and fey, between life and death.
The exhibition, part of the Carifringe Festival, will be up at Popop Studios until November 20. Inner Sanctum is opened from 6 – 9pm.