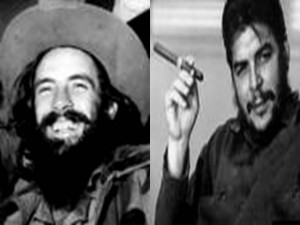 The Embassy of the Republic of Cuba is conducting a contest entitled "Dos héroes" or "Two Heroes" to be held in the month of October. This contest will be in commemoration of the two Cuban heroes Camilo and Che who made great contributions to the Cuban Revolution.
Cubans residents living in the Bahamas, teachers in the Cuban group entitled "Brigada Felix Varela", students and other Cubans working on behalf of the Cuban government are all invited to enter.
You may enter this contest by writing in the form of an essay, poem, drawing or painting a picture, song or any other form of art.
Along with your entry, please include your name, phone number, and entry type to camiloche.che@gmail.com or entry to Cuban Embassy by 12th November at 1pm.