Continuing to Challenge Ourselves through Partnerships
We pause during this holiday season to reflect on this past year and look forward to 2012 and beyond. Despite the many challenges in 2011 we were able to make meaningful progress with the ongoing development of our tourism industry.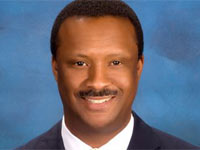 Expanded promotional efforts, increased airlift, significant improvement in Group and Convention bookings, stronger consumer confidence in the United States, and greater collaboration with the Ministry of Tourism and Aviation are reasons for optimism in 2012.
During the past several years we have successfully tested the overall strength of our tourism offering. In addition to becoming more efficient, we have developed strategies to reach our markets in new and more aggressive ways. In the all-important area of customer service, there has been unrelenting reinforcement of training initiatives resulting in improved customer experiences and value perception.
Here is a snapshot of future industry initiatives:
The Government continues to improve airport facilities in The Bahamas in addition to building the infrastructure to support growth;
We continue our investment in human capital through training and skills development;
The Ministry of Tourism and Aviation, with its private sector partners, is pursuing the diversification of our product offerings;
Implementation of technological advancements to keep pace with global tourism competition for improved efficiencies;
Increased focus on safeguarding and improving our natural environment.
We are the custodians of the future and must therefore act accordingly.
I wish to commend the hundreds of industry stakeholders who volunteered their time this year to serve on various committees. Their work with young people in our schools, support of fundraising and scholarship initiatives, involvement with workshops and training, assistance with hurricane relief efforts, has made a positive difference in our industry and nation.
On behalf of the Bahamas Hotel Association, I would also like to thank our close private sector partners in the Promotion Boards, the Bahamas Hotel Employers' Association, the Downtown Nassau Partnership, the BHA Human Resource Professionals Association, the BHA Safety and Security Network, the Bahamas Chamber of Commerce and Employers Confederation, and the Marina Operators of The Bahamas. Outstanding partnerships with the Ministry of Tourism and Aviation, the Ministry of Education, the College of the Bahamas, the Ministry of Environment, the Nassau Airport Development Company, and others, continue to build on an annual basis.
In this season of giving, it is the year-round commitment to our community and industry which reaffirms that "It's Better in The Bahamas". Thank you and best wishes for a joyous and healthy holiday.
Stuart M. Bowe
President
Bahamas Hotel Association