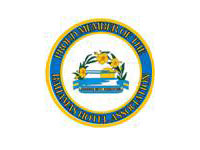 According to preliminary statistics released by the Bahamas Hotel Association and The Bahamas Ministry of Tourism and Aviation, the 14-major New Providence hotels recorded a 63.9% occupancy rate for November 2011 compared to 55% in November 2010. Room nights sold increased by 14.1% and hotel room revenue by 16.2%.There was a$3.69 increase in the average daily room rate (ADR). The November 2011 ADR was $201.23 compared to $197.54 for November 2010. Available room nights remained unchanged compared to 2010.
There was solid to outstanding performance in three key business metrics- room nights sold, ADR, and revenue. Eleven of the fourteen hotels found increased revenues in November 2011 with eight registering double digit increases. Twelve of the fourteen achieved higher room nights sold over 2010 levels, and eight hotels had double digit increases. Finally, seven of the hotels saw increases in their ADRs. Five hotels achieved a performance tri-feta, increases in room nights sold, ADR and hotel room revenue.
According to the Bahamas Hotel Association President Stuart Bowe, "The industry increases were attributed primarily to group and convention business, an added focus on sports tourism, special events, and strong promotions by the Ministry of Tourism and Aviation."
"Overall, the industry continues to see incremental improvements.  Despite two significant weather-related setbacks experienced in January and later with Hurricane Irene, our key indicators have moved forward.  We hope to see further progress in December, fueled by several sporting and group events, the end of year highest rated period, and our public-private sector promotional thrust" added Bowe.
Year to date to the end of November 2011 showed a 64.5% occupancy rate compared to 63.4% last year. The ADR was $233.32 compared to $229.07 with the room nights sold up 0.9% and room revenue up 2.8%. Compare this to -0.2% for room nights sold and 1.8% for room revenue year end October 2011.
Comparative figures for November 2008 showed a 47.7% occupancy and a $214.44 ADR.  Room nights sold along with room revenue in November 2011 were 22.8% and 15.2% above 2008 levels. Given that the $201.23 ADR was thirteen dollars below 2008 points to the increase in room nights sold as the primary source of the improvement. Comparative figures year-to-date to the end of November 2008 showed a 64.5% occupancy and a $247.42 ADR.  Room nights sold along with room revenue for January to November 2011 were 6.1% and 11.5% below 2008 levels.
Preliminary air arrivals to Nassau to the end of October were down 3.3%.
Source: The Bahamas Hotel Association