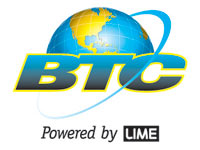 BTC officials indicated their "satisfaction" with the progress of the 4G cell site optimization exercise currently underway in New Providence and Grand Bahama following the December launch of the new network.
"We appreciate that some of our customers have been frustrated with the dropped calls and call failures on parts of the new network as we have been going through the optimization", noted BTC spokesperson Marlon Johnson. "But we are pleased to say that we are ahead of schedule on this phase of the optimization exercise which was scheduled to be completed at the end of the month."
"We have already addressed some of the cell sites which were experiencing the most call issues and have seen significant improvements. By early next week, we expect to be substantially done with this phase of the optimization exercise and those initial issues in New Providence should largely go away," Johnson added.
Johnson noted that the deployment and optimization of the 4G network will continue throughout the Family Islands this year. As the network is deployed, optimization exercises will continue after installation is complete. He indicated that it will sometimes mean minor disruption to service within the first few weeks.
"As we go through the deployment and optimization phases, we ask the public to continue to be patient and to inform us wherever they continue to face chronic challenges. We expect though, that by the middle of next week, most of those issues would have dissipated as the 4G network in New Providence and Grand Bahama would have completed their initial optimization process."
"Our key objective remains to get our key performance indicators – in respect to our mobile network performance – in line with best in class performance in terms of call completion and call quality. We are pleased to say also that we continue to have the full support of Ericsson, our mobile network vendor, working alongside BTC to ensure the optimal installation and performance of our new mobile network," Johnson continued.