Children's Dental Month in the Bahamas
February 8, 2012
The Bahamas Dental Association has launched the first ever National Children's Dental Month in The Bahamas and the campaign, which has been hugely successful in the USA, will run throughout the month of February.
The campaign was established in the USA in 1941 and has grown year on year and The Bahamas Dental Association has now decided to follow suit and launch its own children's dental health campaign with the slogan, 'Rush 2 Brush'.
Throughout the month of February, the BDA will be hosting a series of events to raise the profile of oral health and encourage young people to develop good oral hygiene and eating habits from a very early age. The association has teamed up with the Ministry of Health, dental organisations and dentists across the country to celebrate the campaign and get as many people involved in the events as possible.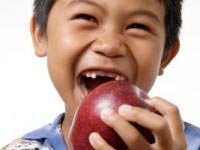 The month-long campaign will reach a climax at the Mall of Marathon towards the end of the month and there is a host of exciting events and activities planned to mark the first annual campaign.
Children have been encouraged to look out for fun-filled events in local communities, exciting, informative programmes on the television and radio and educational sessions in schools.
Source: Cosmetic Dentistry Guide