CARICOM Task Force To Focus On Sports Tourism
February 8, 2012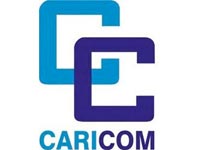 Georgetown, Guyana — In the wake of calls to harness the resources of sports for development, the CARICOM Council on Human and Social Development (COHSOD) at their 22nd Meeting in Georgetown, Guyana, last week, agreed to establish a regional task force on sports tourism to develop a strategy for harnessing the region's potential in sports.
The COHSOD, which focused on youth sports and culture, reviewed evidence to support the claim that sport tourism could yield significant social and economic gains for the region.
The meeting, which was attended by ten ministers, accompanying strong delegations, and representatives from relevant regional and international agencies, took careful note that, with the sports industry accounting for approximately 2.5 percent of world trade, the Caribbean had not harnessed its own potential in this multi-billion dollar industry.