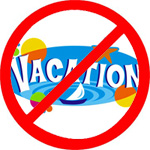 For six days, Diandra Barreto and boyfriend Michael Gallinella were stuck in a Bahamas hospital: she with a dislocated leg, spine fractures and a lacerated liver, he with broken ribs, a punctured lung and a possible neck injury.
Two hospitals, one in the Bahamas and the other in Miami, refused to mend the uninsured couple, relatives and officials said, unless they paid thousands of dollars upfront.
So for nearly a week, they waited.
On Friday night, with the help of a little diplomacy and a lot of North Jersey fund raising, they finally found their passage home in a $22,000 flight to Hackensack University Medical Center — paid for from the pockets of local businesses, friends, family and legislators — and a sizeable federal emergency loan.
The ordeal began at the end of a weeklong vacation to the Bahamas for the couple, who met while working for a restaurant chain and began dating a few months ago. They were headed back from the beach to their hotel on Sunday — their last day — on a rented scooter when Gallinella either hit or tried to avoid a pothole and crashed into a van, relatives said. Gallinella, 36, of Woodbridge, suffered extensive injuries, including several broken ribs, a punctured lung and numbness in his arm from a suspected neck injury, according to Lisa Skroder, co-owner of Trinity Air Ambulance, which flew the couple to Teteboro Friday evening.
Both patients had chest tubes, requiring them to be transported on stretchers, Skroder said.
But it was Barreto, 24, who was hurting most: a dislocated leg, several spine fractures and a lacerated liver, which may have been bleeding internally during the past week, according to Skroder.
By the time Melo had arrived at the Nassau, Bahamas hospital Monday afternoon, Barreto's condition had gone from critical to stable. Yet the possibility of internal bleeding was still real, and she needed surgery on her hip, Melo said — an operation not scheduled until next Wednesday.
A U.S. Embassy official at the hospital advised that because of the bruised organs and Gallinella's need for an MRI — for which Melo said the hospital was asking $2,000 — transport to the United States was crucial.
"He needed an MRI and the hospital in the Bahamas wouldn't give it to him unless he paid first," Skroder said. "And none of the Florida hospitals would take them. They told us to bring them to New Jersey since they're residents there and can get Medicare."
BY: DENISA R. SUPERVILLE
www.northjersey.com