Benchmark Bahamas Shrugs Off Loss, Turns Profit
May 16, 2012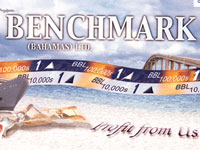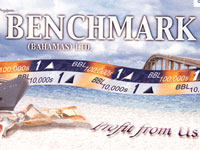 Benchmark (Bahamas) yesterday attempted to put 2011's $2.5 million net loss behind it, as it generated a more than $338,000 swing to produce a modest $53,183 2012 first quarter profit.
The company attributed the improvement from a $285,250 loss during the first three months of 2011 to an improved performance by its investment portfolio, leading to it last night predicting that "the worst of the market volatility impacting our portfolio strategy and equity investments is behind us".
In a statement, the BISX-listed investment firm said the net movement in unrealised appreciation on its investment portfolio produced a positive $210,641 gain during the 2012 first quarter, compared to a $263,999 loss during the 2011 comparative period.
This accounts for all Benchmark's 2012 first quarter improvement. Its international broker/dealer subsidiary, Alliance Investment Management, produced $441,340 in 2012 first quarter profits, more than countering the losses produced by the other affiliates.
Benchmark Advisors (Bahamas) suffered a loss of $2,636), while Benchmark Properties was $15,472 in the red and Benchmark (Bahamas) suffered a $370,049 loss.
Benchmark added: "Consolidated revenue for the quarter totaled $258,639, which was 23 per cent lower compared to last year's first quarter,
"Consolidated expenses totalled $415,894, which was a 10 per cent increase compared to the same period last year. This increase was primarily due to Benchmark Properties' operating expenses.
"We are pleased with the performance of Benchmark for the quarter, as our investment strategy is showing long-term signs of above average market performance."
Earnings per share were $0.01, compared to a $0.06 loss for the 2011 first quarter.
Neil Hartnell
The Tribune