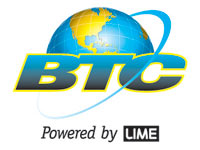 BTC's parent company, Cable & Wireless Communications (CWC), announced its annual results for the 2011/12 year today, the first time the company's performance included  a contribution from BTC, the local telecom which CWC formally acquired a majority share in April 2011, at the start of CWC's financial year.
The parent company announced that BTC had delivered a solid financial performance fuelled in part by a successful commencement to the restructuring of the company and BTC's exclusivity in the mobile space. BTC ended the fiscal year with total revenue of $352 million and an EBITDA (Pre-interest and tax earnings) of $91 million.
"BTC is pleased that we have been able to deliver strong numbers in the first year," stated Geoff Houston, BTC CEO. "It is indicative of the tremendous effort of the entire BTC team to ensure that we continue to move the business forward with significant investments in our infrastructure and customer service improvements."
CWC's published results indicated that good progress had been made in developing the business over the past 12 months with improved efficiency, a new 4G mobile network and improvements in customer service and experience including the refurbishment of several of BTC's stores. CWC also confirmed that BTC would seek to build on the successful first year, stressing increased customer service and company performance to prepare for the introduction of competition in 2014, and allow it to make required future investments.
"The truth is that we cannot be complacent or dare I say even comfortable with the results from the first year," added Houston.  "As we have been telling our BTC colleagues in our team meetings across the country, we still have a tremendous advantage by being the only mobile operator and this exclusivity is scheduled to disappear in early 2014. So while we acknowledge the positive results, BTC still has much to do to better manage its non-staff costs, to fulfill its commitment to lower rates and prices, and to improve the entire customer experience ahead of mobile competition. It is our success at these elements that will build the foundation for sustained success of BTC."