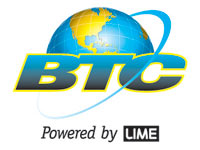 BTC announced it is launching a new mobile feature, Star 200 (*200#), allowing pre-paid customers to top up minutes, transfer minutes to another number or view account balance and other information on their screens.
Star 200 (*200#) will eventually replace the current account check *44 that offers similar, but limited features. With the broader *200# service, pre-paid customers are able to check  balances, top up minutes, make mobile to mobile transfers and a new featuure 'Please Call me.'
BTC said it introdcued the service so customers would no longer have to wait on voice prompts and would be able to carry out all account transactions faster and more conveniently with easy-to-follow on-screen instructions.
"In a typical transaction, a customer can choose mobile to mobile top up by dialling  Star 200 (*200#), selecting option 3 for Mobile 2 Mobile top up. By choosing 1, the caller can send a request or enter the phone number of the customer to top up," said Jerome Sawyer, Senior Manager, Public Relations."All they would need to do next is enter the dollar amount they want to top up and press 1 to confirm the amount. The receipt will be texted to them at no charge." Transfers cost $0.25, and there is no limit of transfers each customer can make.
"There's also a new free feature called 'Please Call Me' which will allow customers who are low on credit, less than $0.33 on their account balance, the option to send a 'Please Call Me' text to another mobile phone," said Sawyer. Customers have up to three free 'Please call me' texts a day.
"This latest feature is just one in a long list of improvements we are making to ensure friendly, convenient service for BTC customers," said Sawyer. This upgrade is just the latest in a $42 million investment to upgrade and improve wireless voice, data, and broadband services.