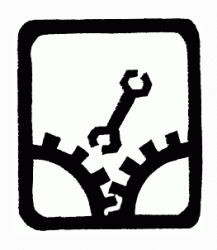 BTC insiders are saying that the complete failure of telecommunications in The Bahamas on Monday was possibly the result of sabotage.
Some employees at BTC say it was certainly a strange coincidence that the biggest telecommunications breakdown in the history of the country came on the exact day that Prime Minister Perry Christie was holding sensitive talks with Tony Rice, the CEO of London-based Cable and Wireless Communication, the parent company of BTC.
Mr Christie has pledged to regain the majority interest in BTC for Bahamians, "by all lawful means".
The FNM government sold a 51 percent stake in BTC to Cable and Wireless last year. Former Prime Minister Hubert Ingraham, who approved the deal in April 2011, recently suggested the sale was irreversible.
Most people have dismissed the meeting between Christie and Rice as political posturing.
"Mr Christie campaigned on the promise of regaining majority share of BTC, so he has to stage a few meetings to make it look like he is trying," said one news anaylyst.
Christie described his meeting with Mr Rice as very private and cordial.
"It so happened that whilst we were talking the greatest collapse that I'm aware of ever of communications services (in The Bahamas) took place for which we are expecting a report, and [it] reminded us of all the things we said and why we ought not to have agreed with Cable and Wireless," Mr Christie said.
Regarding CWC's interest in maintaining their current status with regards to BTC, Mr Christie said:
"They would have seen us speak to that during the campaign and they would have seen us ask the Bahamian people to vote for us on that basis. So they do understand the moral implications of that."
Perry Christie may be a likeable, affable guy but a consultant who once worked with the Bahamas government on an IT project said that Mr Christie, "has the ego of Saddam Hussein and is incredibly naive."
The consultant, who has asked not to be indentified, said he quit the project after refusing to pay bribes to corrupt PLP lawyers who are currently in high-ranking positions in the Bahamas government.
Christie was leader of the party when the party's Treasurer, Sidney Cambridge, was indicted for money laundering in the United States.
Mr Christie may be too naive to realize that he could be being used as a front man for unethical party members. It is possible that he is kept in the dark about certain things and used as a pawn to provide legitimacy to the underhanded activities of a handful of unscrupulous cronies.
Insiders at BTC say that high-ranking PLP operatives allegedly ordered their union cohorts to disrupt telecommunication services, "in a way that would ensure that no backup is available".  This might have involved not only sabotaging the main elements of the system, but also any backup generators or switches that could have mitigated the circumstances.
The same high-ranking PLP operatives allegedly went to Mr Christie, prompting him to make specific remarks to the press, which Mr Christie did.
Their intention is allegedly to get control of the phone company back into government hands, so they can sell it to their cronies who have already formed a new "Bluewater-type" corporate shell to accommodate the transaction.
The deal will be "sold" to the Bahamian public as if the government is keeping the majority of BTC and only selling 48%.  But the reality of the deal is that the PLP cronies will have full control of the company, through a "management contract", and certain PLP officials will then be able to completely control all communications in The Bahamas.  This means that every phone call, email and text message that runs through their system could be monitored.
Frightening!