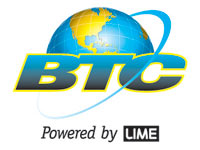 Kerzner International is seeking compensation from the Bahamas Telecommunications Company (BTC) for the losses it suffered as a result of a massive system blackout on June 18, Kerzner Bahamas Presiden and Managing     Director George Markantonis has confirmed.
Markantonis said he could not give any specifics on the amount of compensation Kerzner is seeking. The nationwide system outage disrupted services to more than 300,000 mobile, landline and broadband customers, BTC reported last month.
BTC customers were unable to make mobile or landline calls, send text messages or access broadband Internet services provided by BTC.
Numerous business people have spoken of the significant negative impact the outage had on their operations.
BTC CEO Geoff Houston said previously the outage was the worst he had witnessed in his 25 plus years in telecommunications.
Markantonis told The Nassau Guardian, "We understand that these things can happen and we just hope that we will eventually get our infrastructure in the country to the stage where they are very, very infrequent."
The Utilities Regulation and Competition Authority (URCA) confirmed that it received a report from BTC explaining the system failure.
While there has not been a widespread outage since June 18, BTC systems remain plagued with challenges.