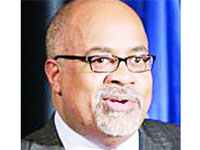 Caribbean governments' focus on crime has recently taken on increased urgency. Pressures at home from previously silent populations and visitors and investors alike noting crime as a factor in deciding where they go, makes the issue one that can no longer be ignored.
While many try to blame crime levels on the deportation of criminals from North America and the U.K., the reality is probably closer to home – the vaunted social fabric of Caribbean countries is frayed.
Urbanization and the loss of social and familial community linkages, it is argued by some, are the problems. This combined with underemployment among the youth and a lack of programs that provide skills training for the jobs that are available are also factors, leaving many increasingly dependent on an informal job market that offers little in terms of a sustainable future.
Weak legal systems, which encourage a sense of impunity by bad actors, are not helpful, and weak border controls that facilitate the inter-island movement of drugs and small arms allow for negative inputs. The use of the region as a hub for illicit traffic of drugs to the U.S. further strains efforts of governments to protect themselves and their vulnerable populations.
In terms of solutions, an increased focus on community development and outreach programs from both the political and corporate elite can help mitigate against losing a generation exposed to limited options for a productive and legal future. That said, corporate social responsibility programming is not yet a fully understood and developed concept in the Caribbean. Finally, adaptation of the traditional school curricula to one that focuses attention on programs that correspond to current needs can be positive.
The above, combined with community policing initiatives that position trained and trusted law enforcement personnel in host communities, can serve to ensure that fringe populations feel less divorced from upscale and often enclave centers. An improved and efficient legal system that can leverage social initiatives to train and assist first-time offenders can also address recidivism concerns. Introduction of a restorative justice system (successfully implemented in some countries), where it does not exist in the Caribbean, may be helpful in this regard.
An interconnected Caribbean region means increased movement of people and goods. The effective sharing of information on crime, people linked to crime and the movement of guns and drugs, is fundamental for any regional success.
A sharing of best practices in this arena and the support of these efforts by donor countries such as the United States is critical. Further to the U.S.-Caribbean partnership on addressing crime, a focus by both partners on the development of modular programs that build on past successes is key; as is the ability of initiatives to survive changes in administrations.
In closing, the Caribbean must become a stronger advocate for its interests and needs, articulating plans for implementation rather than waiting for the delivery of fully formed solutions from the U.S.
By: Anton E. Edmunds
Anton Edmunds is the president of The Edmunds Group International, LLC. (TEG) – a Washington, DC headquartered boutique consulting firm with affiliated offices in Miami and the Caribbean.