Bahamian Man Wanted In Florida Teen's Murder
October 15, 2012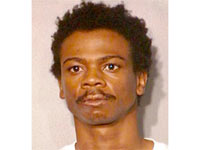 Multiple law enforcement agencies have been comparing leads, talking to witnesses and dealing with extradition hurdles in their hunt to solve the 2002 slaying of 17-year-old Broward County teenager Marissa Karp.
Now, their investigation has extended to the Bahamas, where they say a person of interest lives. Almanto Coakley, a 38-year-old native of the Bahamas, is wanted for questioning in Karp's killing, officials say.
But it is not the only reason Coakley is wanted back in South Florida: Coakley is one of two fugitives facing first-degree murder charges in a Sunrise shooting that left two men dead and one paralyzed the same year that Karp was slain.
By Juan Ortega, Sun Sentinel