BTC Reports 800 Percent Increase in Data Usage
October 2, 2012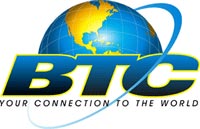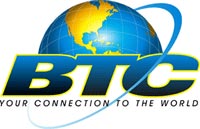 Data usage amongst Bahamas Telecommunications Company (BTC) customers has skyrocketed due to the company's $42.8 million mobile network upgrade.
"When we launched 4G (the fastest download speeds available worldwide) mobile voice traffic increased by 60 percent. Mobile data was up by 800 per cent," BTC CEO Geoff Houston said.
"Before we upgraded, three percent of our sales were smart phones. Today, nearly half of all our phone sales are smart phones."
The company issued a news release noting that the 18-month network upgrade has put the country's telecom environment ahead of many parts of the world and has also seen the sale of smart phones soar.
"What we saw when we upgraded our mobile offerings was an almost insatiable appetite among Bahamians for the latest devices, the fastest downloads, the newest, the best," Houston said.
Houston was speaking at the 9th Annual Abaco Business Outlook.
The network upgrade has been a focus of BTC since it was privatized in April 2011.
Houston said with BTC a part of a $3 billion conglomerate, as opposed to a $350 million standalone company, BTC has benefitted from increased buying power that has enabled the company to slash its prices.
Mobile data plans have been reduced by some 25 percent, he said.
"We reduced post paid charges. We reduced the cost of pre-paid minutes. We eliminated inter-island toll charges for calls originating from mobile phones," Houston said.
The company CEO said next on BTC's agenda is to have 4G launched throughout the islands hopefully at the end of 2012.
"Andros and Cat Island are complete; Long Island should be done by mid-October. Most of New Providence and Grand Bahama are complete with a few areas still being worked on," Houston said.
BTC's senior manager for public relations, Jerome Sawyer said BTC aims to finish the build-out with enhanced 2G for voice and 4G for data by year-end.
"We replaced the antiquated legacy 2G platform for voice with a new 2G platform for a better voice experience.
"Here in Abaco, where we have installed new cell sites, you only have to think back two years ago to what it was like.
"If you had turned around in your own house, you would have lost a call or if it rained or if you were out of range of a cell site," he said.
With 183 cell sites throughout the country, Sawyer noted that Abaco boasts 42 cell sites – second only to New Providence that has 46.
By Cleopatra Murphy
Freeport News Reporter