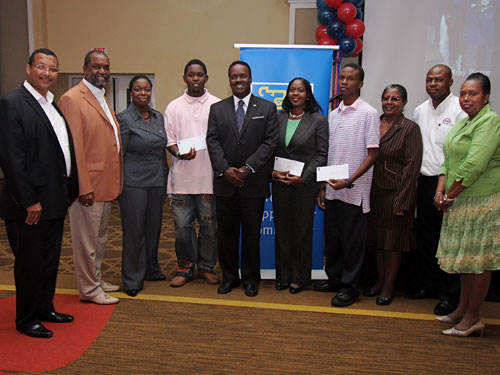 The Ministry of Youth, Sports and Culture in conjunction with its major sponsors ESSO, the Royal Bank of Canada (RBC) and Coca Cola launched the Silver Jubilee (25th year) of Junior Junkanoo with a cocktail reception at the Sheraton Nassau Beach Resort on Nov. 23.
ESSO country manager Valentino Hanna says ESSO plans to raise funds via its Junior Junkanoo Rewards promotion and its Pennies at the Pumps initiative, where each dollar raised would be matched by ESSO. The initiatives will run until December 13 the day of the Junior Junkanoo Parade.
Minister of Youth, Sports and Culture the Hon. Dr. Daniel Johnson congratulated the sponsors and encouraged them to continue to sponsor the parade.
ESSO also announced the winners of the "Once Upon a Time in Bahamaland — the story of ESSO Junior Junkanoo book contest.
By Bahamas Information Services