Bimini Sands Teams With Top Diver To Open Scuba Center
December 10, 2012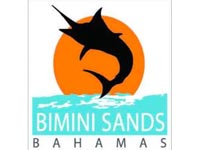 Bimini Sands Resort & Marina will add to its already impressive menu of eco-adventure activities in January 2013 with the grand opening of a new scuba diving operation directed by world-renowned diver Neal Watson. The full-service Neal Watson's Bimini Scuba Center will be based at Bimini Sands' Beach Club, one the resort's two properties on South Bimini Island in the Bahamas, and will feature a 40-foot custom dive boat accommodating 30 divers, all-new Oceanic dive equipment rentals, a commercial compressor for tank refills and the only Nitrox fill station in the Bimini Islands.
"Our new location at the Bimini Sands Beach Club is ideal for a dive operation – the international airport is just a few minutes' drive away, and it's a short boat ride to Bimini's best dive sites, most of which lie to the south," Neal Watson said, citing as examples the wreck of the Sapona, Victory Reef and Tuna Alley, among other sites. "Bimini Sands' condos are perfect for our divers' needs. The resort's new Infinity Pool is about to open, and its great restaurant, sushi bar and Mackey's Sand Bar watering hole will be just steps from the door of our new dive shop."
Daily operations at Neal Watson's Bimini Scuba Center will be managed by Watson's son, Neal Watson, Jr., a PADI-certified dive instructor with both U.S. Coast Guard and Bahamian captain's licenses. USA Travel Network, the international travel service operated by Beth Watson, Neal Watson's daughter, will offer Bimini Sands dive vacation packages combining daily two-tank boat dives with waterfront villa accommodations. USA Travel Network has established two new phone numbers for Bimini Sands/Neal Watson's Bimini Sands Scuba Center reservations: Toll free at 1-800-737-1007 and U.S. local at 954-615-1011, as well as the email address Sales(at)BiminiSands(dot)com.
"Bimini Sands is already known for our world-class fishing waters and the wide variety of eco-adventures we offer. Adding a full-service scuba operation was the logical next step – and Neal Watson, an old Bahamas hand who holds several Guinness World Records for diving, is the best possible choice to direct it," said Bimini Sands Resort & Marina CEO Frank Cooney. "As a family-operated company, we know the value of having a family on-site who can provide continuity and consistently excellent customer service for our guests. We're delighted to welcome the Watson family to Bimini Sands."
Neal Watson, who has run dive operations based on Grand Bahama, Andros, Chub Cay and Walkers Cay in the Bahamas, as well as in the Turks & Caicos, St. Lucia, Grenada, Bonaire and Belize, already is well acquainted with South Bimini, having established the first scuba diving operation in the Biminis there in 1975. In fact, Neal Watson's Bimini Scuba Center will be virtually on the site of his original dive shop.
"It's all come full circle, and I'm happy to be back working in South Bimini with my family," said Watson. "Bimini is a very unique dive destination. It's known for its big sea animals, like sharks and wild dolphin, and also for its incredible visibility. You could travel around the world and find no better dive site than you can find just a 20-minute plane ride or a two-hour boat ride from South Florida."
About Bimini Sands Resort & Marina:
Located just 50 miles from Miami on the Bahamas gateway island of South Bimini, this year-round resort features one-, two- and three-bedroom villas with beach or marina views; a full-service marina accommodating boats up to 100 feet; three freshwater swimming pools, including an Infinity Pool overlooking the Gulf Stream; upscale dining—including the island's only sushi bar—and a full suite of eco-tourism water-sports activities, now including scuba diving. Minutes from Bimini International Airport with service to the U.S. East Coast and Nassau, its idyllic location offers spectacular views of Bimini's luminous blue waters, sunsets over the Gulf Stream, coral reefs and a secluded ocean beach just steps from your door. Family-owned and operated for more than 15 years, Bimini Sands Resort & Marina is one of the Bahamas' best-rated family vacation destinations. For more information, visit http://www.biminisands.com or call 242-347-3500.