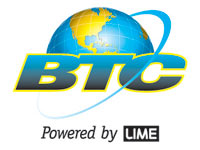 The town's people of Nicholls Town, Andros have been put on notice to celebrate and party hearty at the ribbon cutting and Grand Opening of the new Bahamas Telecommunications Company (BTC) store on Saturday January 26th. An all day customer give-away and spectacular door buster sale on BTC phones and accessories is expected to draw the crowds.
Chris Hinsey,  the store manager said that Andros is an important part of BTC's plan to continually seek ways to upgrade the customer experience on all fronts.
"As our systems become world class we strive for a matching service culture throughout the company," said the store manager.  "We want customers to learn from their experience with us that it is ok to expect better, more knowledgeable, friendly service from all of us. Andros may be a smaller market for us but is no less important than any other island in The Bahamas."
Jerome Sawyer, BTC senior public relations manager said that the new store is a complete renovation of the existing one in Nicholls Town.
"We basically built a brand new store at the same  location as the old BTC by gutting the inside and renovating the exterior to create something special for the residents of Andros. It is a total transformation and mirrors some of the modern interior details of our stores in Nassau.  The store is 1,800 square feet and we spent approximately $200,000."
Softening the effects of the ultra-modern interior is a beautiful, full, wall mural painted by artist Allan Wallace.  It depicts a young boy throwing a pebble in to the waters of the famed Andros Blue Hole with the legendary Andros Crab also featured.
BTC recently opened a new store in the South West Plaza at Carmichael Road, Nassau; it expects to have approximately 50 stores nationwide over time.