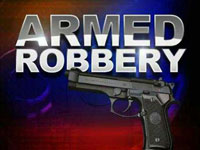 The United States Embassy in Nassau has warned Americans living in and traveling to New Providence to be aware of recent reports of an increase in reported armed robberies.
The embassy sent out an email on Monday and cited a recent warning from the Royal Bahamas Police Force concerning the increase urging the public to be "aware of their surroundings and remain alert to avoid being a victim of crime".
"In light of this, and a corollary increase in robberies against U.S. citizens in 2012, the U.S. Embassy advises U.S. citizens living in or visiting Nassau to remain cautious and vigilant with regard to their personal safety and security," read the statement.
"Armed robbery continues to be the primary criminal threat facing U.S. citizens in The Bahamas." The statement also cited police statistics that cases of armed robberies in 2012 were 1,099 compared to 998 in 2011.
"Shootings, sexual assaults and rapes also continue to occur in Nassau," the warning noted.
The January 9 press release from police warned that officers had noticed a trend of increased armed robberies early in the year.
"In each incident, a weapon has been used and police are concerned that someone can be seriously injured," read the statement.
"Police are appealing to members of the public to be aware of their surroundings and always on the alert.
"Additionally, members of the public are encouraged to report suspicious people, activities and vehicles."
Police did not reveal how many reports of armed robberies were received for the year.
The embassy asked victims of armed robbery to visit the embassy, contact the local authorities and stay abreast of future warnings at its website (http://travel.state.gov/).
Last May, the U.S. Department of State rated the crime threat level in New Providence as "critical" and "high" in Grand Bahama.
It warned that while tourists are not always the intended target of crime they could be impacted by being innocent bystanders.
"In previous years, most violent crimes involved mainly Bahamian citizens and occurred in 'Over-the-Hill' areas, which are not frequented by tourists," said the Bahamas 2012 Crime and Safety Report.
"However, in 2011 there were numerous incidents reported that involved tourists or have occurred in areas in tourist locations.
"These incidents have specifically occurred in the downtown areas, to include the cruise ship dock (Prince George Wharf) and the Cable Beach commerce areas."
The U.S. Embassy also issued a warning last March advising U.S. citizens of reports about robberies tied to staged vehicle accidents in New Providence.
By Travis Cartwright-Carroll
Guardian Staff Reporter