Silver Airways Sponsors Billfish Championship
February 15, 2013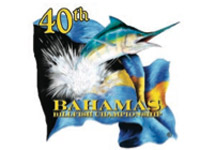 The Bahamas Billfish Championship announced that Silver Airways will be the series' 2013 'presenting sponsor.'
In making the announcement, BBC president Al Behrendt said, "We are delighted to have Silver Airways as presenting sponsor for the Championship's 40th anniversary. Silver Airways' reputation for exceptional service coupled with the company's expanded domestic and Bahamas destinations makes this sponsorship significant for the BBC and for its participating anglers and crews."
Matt Holliday, VP of Marketing & Sales for Silver Airways said, "On behalf of Silver Airways, let me say how pleased and proud we are to serve as a presenting sponsor for the 2013 Bahamas Billfish Championship. This event has provided a great boost to the tourism sector in several of our top Bahamas destinations, while also producing great memories among visitors and locals alike over an incredible run of 40 years. We're delighted to lend our support."
As an added benefit to tournament participants, Silver Airways has developed the BBC BillfishPac. This special offer is the most affordable way to book air travel to all BBC tournament locations, including North Eleuthera, Marsh Harbour and Treasure Cay.
Behrendt added, "For nearly ten years, BBC anglers and crewmembers have streamlined their travel to The Bahamas with BBC BillfishPacs."
It is expected that the BBC's 40th anniversary will generate increased interest in the Series and greater tournament participation. A number of commemorative events are planned for each of the four tournaments. In addition, all past Bahamas Billfish Championship participants are being invited to the Marsh Harbour Championship for an old-fashioned 40th Reunion celebration. Silver Airways has regularly scheduled service to all of the Out Island destinations hosting this year's BBC.
The Championship has its origin with a group of dedicated anglers who, while participating in billfish tournaments in the Bahamas, started an informal competition among themselves in 1968 to determine the 'Bahamas Champion'.
In 1973, the competition formally became the 'Bahamas Billfish Championship' and took on a more structured form. The BBC has maintained a consecutive annual schedule that has included as many as six tournaments covering Bimini, the Berry Islands, the Abacos, Cat Cay, Paradise Island, Eleuthera and Great Exuma.
The BBC's popularity among anglers and crews is attributable to several factors including the fact that the Championship tournaments are governed by a uniform set of rules. Time and date stamped digital images are used by the BBC judges to verify the species of billfish released; a process pioneered by the BBC to aid in the conservation of the target species.
Anglers can fish any or all tournaments with cumulative points determining the overall Bahamas Billfish Champions. And, for the past twenty years, a 'Steering Committee' of participating anglers monitors the wishes and the desires of the anglers regarding rule changes and tournament locations.
For more information or to purchase the BBC BillfishPac by Silver Airways, please visit www.bahamasbillfish.com or call 1-800-296-7010. The very latest BBC information, updates on the 40th anniversary celebration or to view the pictorial yearbooks, Blasts from the Past 40 Years, visit the BBC website at www.bahamasbillfish.com.