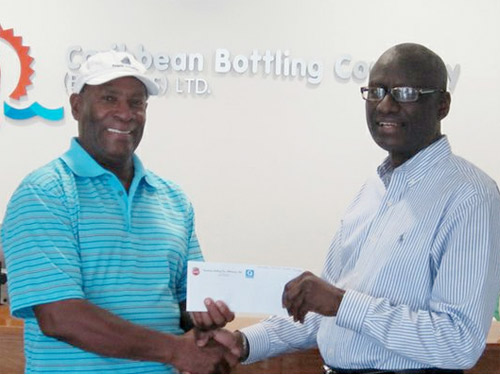 The Caribbean Bottling Company Limited through Coca-Cola showed their support to the National Family Island Regatta Committee this past week, helping to sustain one of the most anticipated cultural sporting events of the year – the 60th National Family Island Regatta.
"Coca-Cola looks forward to the annual family island regattas," said Donnisha Armbrister, marketing manager at Caribbean Bottling Co. (Bahamas) Ltd. "They're a wonderful tradition that benefit our family islands and reinforce our heritage."
The tradition of Bahamian sloop sailing continues in April with the 60th National Family Island Regatta in Georgetown, Exuma. This year's event will coincide with the country's 40th anniversary of Independence and the 120th anniversary of the Royal Bahamas Police Force Band, which traditionally performs at the regatta site.
Preparations are in high gear to commemorate this year's spectacular event.
"This event continues to grow in popularity and we are extremely proud of its permanent place on local and international calendars," said Danny Strachan, chairman and commodore of the National Family Island Regatta Committee. "Not only is the National Island Family Regatta a fun-filled week bursting with excitement, but it is also a unique opportunity to partake in Bahamian history – a history that every islander should be proud of."
Strachan said they are delighted that Coca-Cola has decided to come on board as one of the official sponsors.